Building a national central bank on Universal Design principles
Organization

Central Bank of Ireland

Country of Implementation

Ireland

Region

Europe

Subregion

Western Europe

Start Year

2010

First published

31.01.2018
"The building at North Wall Quay has removed all of the barriers to accessibility and usability, I can now navigate my workplace fully independently." Tony Murray, Senior Solution Architect
Problems Targeted
The Central Bank of Ireland recognized that its staff and visitors may have had difficulty accessing their buildings, their services, and the information that they provide.
Solution, Innovation and Impact
By moving into a new state-of-the-art facility, the Central Bank of Ireland (CBI) has recognised that Universal Design needs to be addressed under three major headings: (1) strategic policies, action plan, and services; (2) design and build, incorporating Universal Design; and (3) operations (e.g., events, training, facility management). The many accessibility measures that were implemented include: Accessible parking and set-down areas Reception desks with split-level counters and hearing enhancement Waiting areas to accommodate diverse users Door design providing visual contrast, vision panels, easy operation, and generous width Large lifts with good signage, clear controls, light floor finishes, contrasting handrails, and half-height mirrors Construction of the new CBI building has increased awareness among bank staff of the importance of embedding accessibility into the project and into all aspects of the bank's environment. By including staff with disabilities in focus groups and during the construction process, they had the opportunity to share their experiences and be a part of the reshaping of the bank.
Funding, Outlook and Transferability
CBI has also established an Access network called BankAbility, that is sponsored by senior management and made up of staff directly or indirectly impacted by disability; has developed a building based on Universal Design; is formulating an accessibility policy and a three-year action plan; is rolling-out additional staff training; and continues to make improvements to the building (e.g., additional accessible signage and more accessible door handles). Once the policies and action plan are in place, the bank intends to continue improving access to information and services. The project could be used as a good practice example of how accessibility and Universal Design should be integrated into the design and construction of a building to ensure that it is fully accessible, including its services and information. Case studies of how the bank successfully delivered an accessible building could also be developed. The CBI, including the accessibility of the building and its services, are funded by its ongoing operations as an independent central bank.
Pictures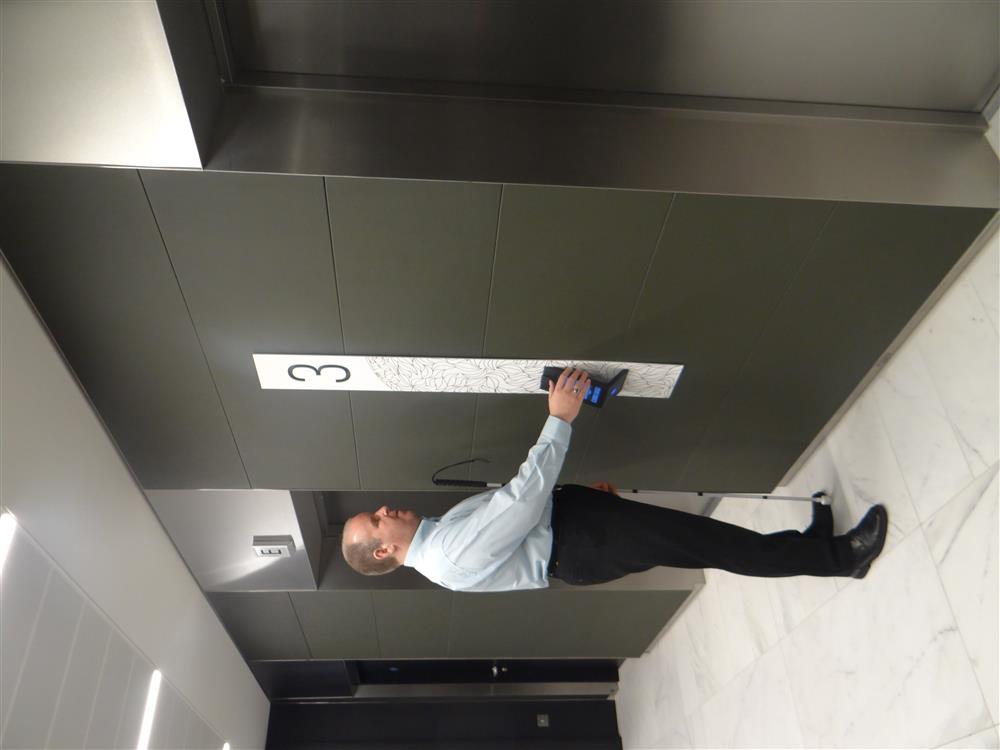 The new building of the Central Bank of Ireland is based on Universal Design in strategic policies, design and build, and operations.
Videos
Downloads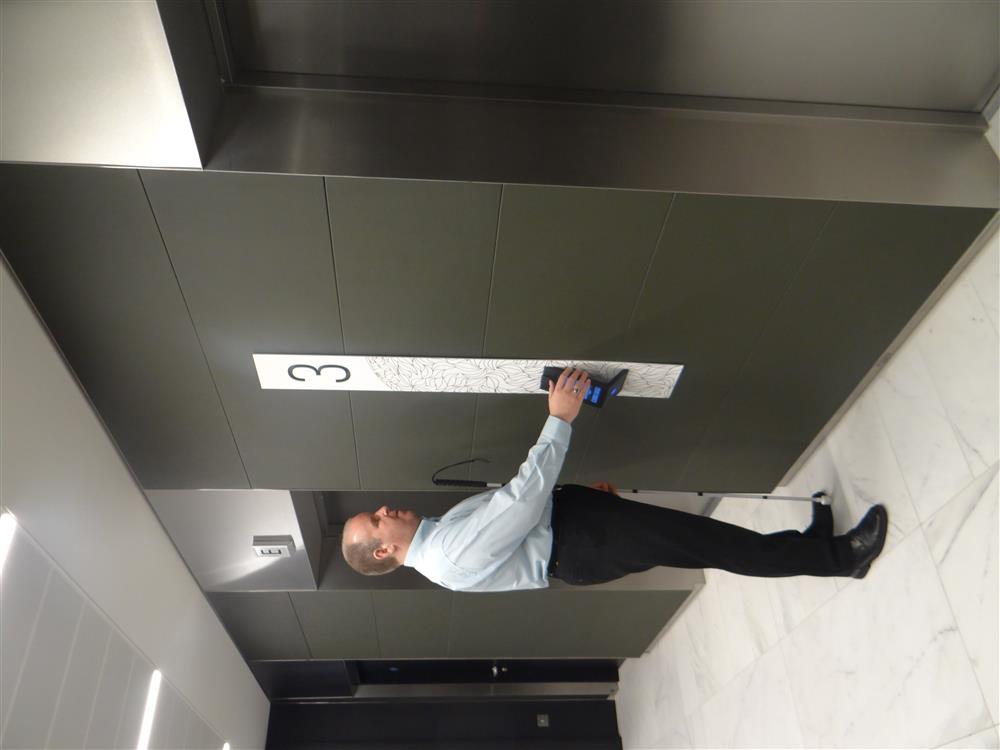 THE STORY OF TONY MURRAY, SENIOR SOLUTION ARCHITECT
"Using a building without even having to consider accessibility challenges."
Being 100 per cent blind, when I went to work at my old building I encountered challenges associated with a lack of uniformity throughout the office's floor-to-floor layout, the limited number of accessibility affordances that were available, and the various facilities that has not been designed with usability for all in mind. The bank's new building at North Wall Quay, however, has removed all of these barriers to accessibility and usability. I enjoy the freedom to confidently navigate to any location in the building, as it has uniform floor plans as well as tactile navigation/orientation surfaces. The building includes accessibility features that seamlessly integrate with the common infrastructure, such as smart lifts, accessible doors, and a completely usable cashless system. An open and non-cluttered environment extends to all areas of the building, including the food service and conference/meeting areas. This enables me to access all of the building's facilities without having even to consider accessibility or usability challenges. To me, this is the greatest gauge of an environment's success in terms of inclusive design.