Using Technology to Increase Autonomy
Solution

"Big Red Button" App

Organization

Community Connections Australia & Jeenee Mobile

Country of Implementation

Australia

Region

Australia & Oceania

Start Year

2010

First published

31.01.2019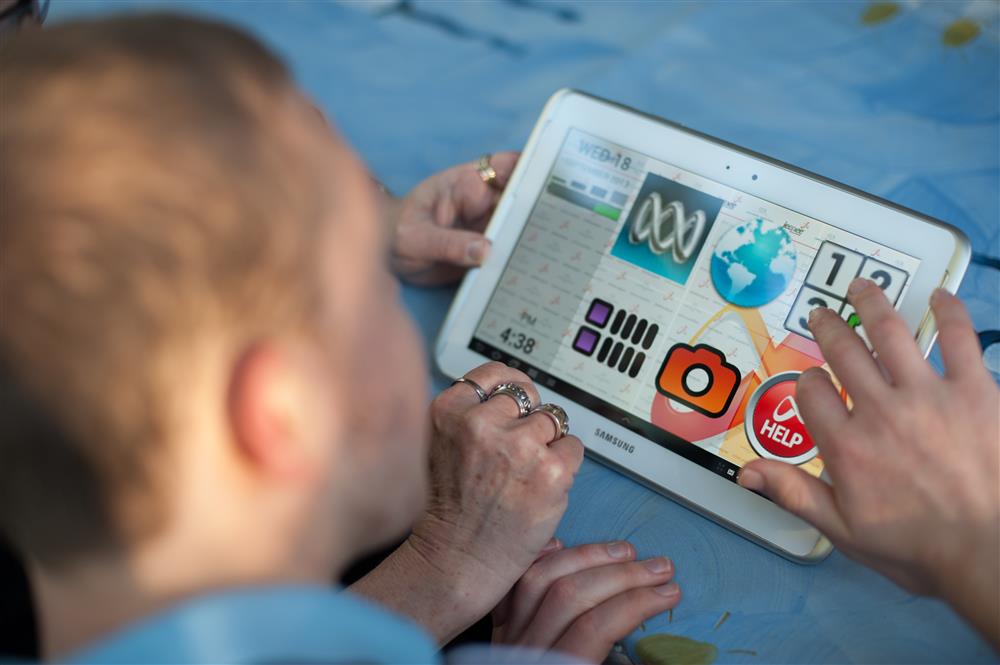 "As soon as I stepped into the world of Jeenee Mobile it was amazing to discover how smooth and easy it was. They knew how to get around my physical limitations; and when I need help with my phone or my plan, they are just a text away." —Jess, a professional photographer and designer living with cerebral palsy
Community Connections Australia (CCA) is a disability service provider based in Sydney, NSW. In 2013, CCA established a division called Jeenee Mobile to offer mobile technology to people with all types of disabilities. In case of an emergency or if a special need arises, users can hit the "Big Red Button" app on their Jeenee mobile phone, which puts them in direct contact with the company help centre – staffed by people knowledgeable and trained in disability issues. In 2018, Jeenee Mobile had tens of thousands of customers both with and without disabilities throughout Australia.
Problems Targeted
There exists a deep societal assumption that people living with disabilities (particularly those with complex problems) are unable to understand or use technology in their everyday lives, including mobile phones, and often they do not have access to the correct equipment to meet their special needs.
Solution, Innovation and Impact
By pressing the Big Red Button, an individual is immediately connected to the Jeenee Mobile help centre, where support staff can use GPS to determine who and where they are. The call centre staff are trained in both technical and disability issues, but they can also call upon CCA staff for additional support. Moreover, people with disabilities who use this resource often visit the office to solve technical problems or to gain skills in the use of a mobile phone. To better accommodate this need, CAA established special Technology Hubs in 2014 – seminars at which people with disabilities receive technical support, such as how to select an accessible mobile phone and how to use various apps. Tech Hubs have been through a peer support network. In 2018, over 250 people have participated in these seminars.
Funding, Outlook and Transferability
Jeenee Mobile is a social enterprise that received start-up funding from CCAand is now generating revenues and a profit as a separate legal entity under the CCA umbrella. Its operation is based on commercial contracts with Australia's second largest telecommunications company, Optus. The Big Red Button app is a fee-based subscription service that works on both Android and Apple devices; and since the app was developed in-house, Jeenee Mobile is very flexible and able to modify its operation to suit any requirements. Itis also open to licensing the service to operators in other countries.
Pictures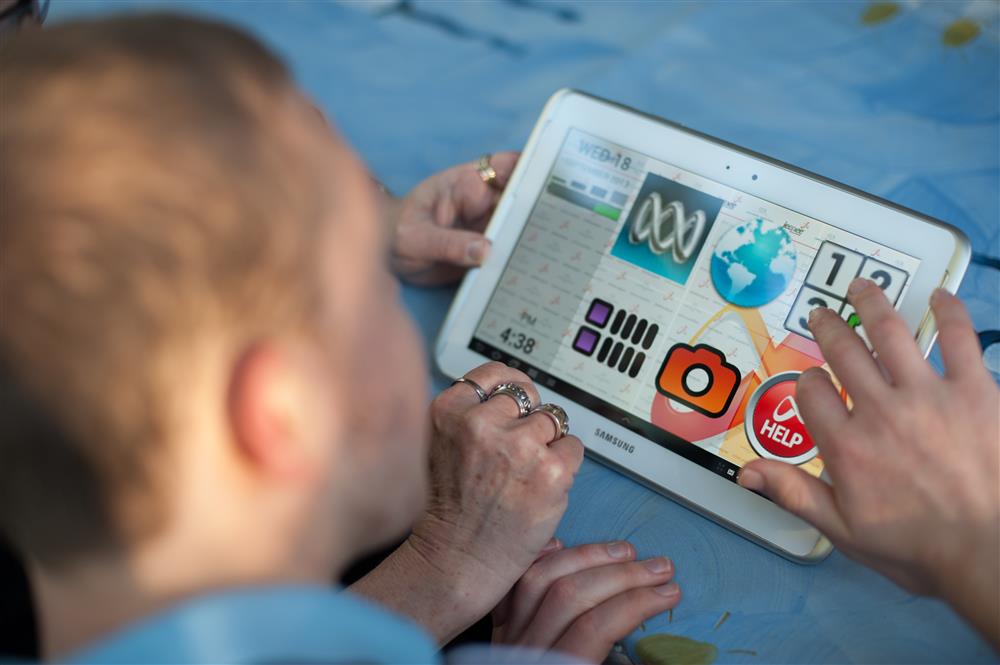 Pressing the Big Red Button connects you directly to the help centre, which is trained in technical and disability issues.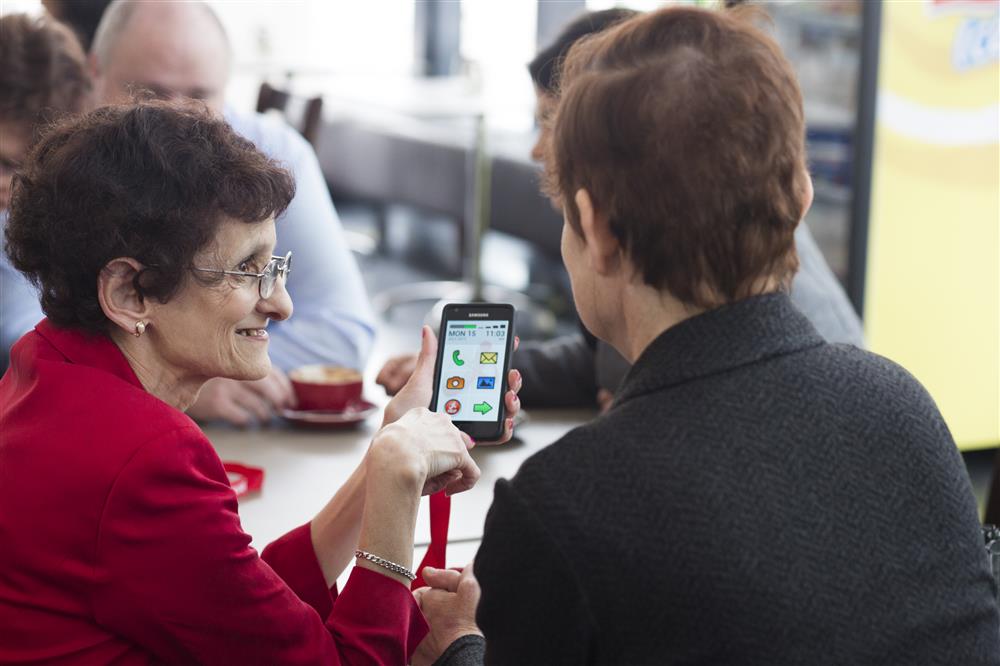 Videos
Downloads