Accessible agriculture technology creating inclusive jobs in rural areas
Solution

Accessible Agriculture – The Agri-Lab Experience

Organization

Light for the World Cambodia

Country of Implementation

Cambodia

Region

Asia & Pacific

Subregion

Southeast Asia

City

Pursat, Cambodia Purworejo,

Start Year

2017

First published

16.01.2022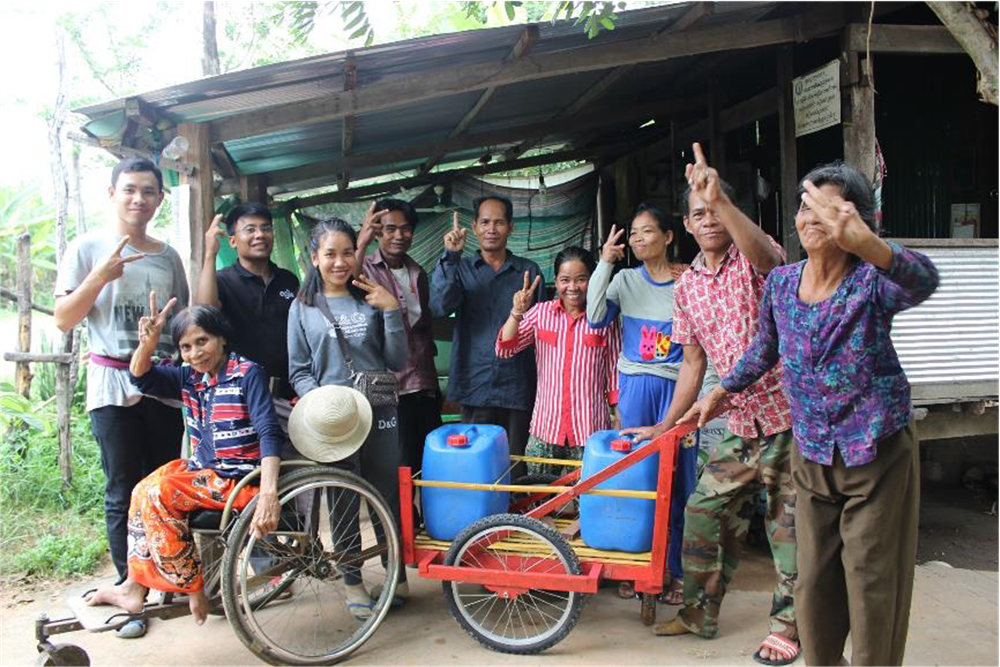 "If there is enough material in my village, I can make tools now by myself." CBD Participant (NAME TBD)
Light for the World is a global disability and development NGO based in Austria that works primarily in low-income rural communities. Since 2017 its Accessible Agriculture – The Agri-Lab Experience project has been assisting farmers with disabilities and older persons to participate in farming through the development of personalized assistive technology. Solutions are co-designed with users and have supported such processes as water transportation and mushroom growing. In 2021 the project covered six sites, including one in Indonesia.
Problems Targeted
Agriculture can often be an inaccessible environment for farmers with disabilities and older persons.
Solution, Innovation and Impact
Accessible Agriculture – The Agri-Lab Experience partners with local design and technology experts and focuses on the needs of individual farmers and the type of farming that they wish to carry out. Prototypes are then designed and tested by the end users, and where successful they are then scaled up. Eight innovative farming solutions have been created, such as modified rice seeders for older farmers and motorized harvesting carts for mobility impaired farmers. The model has been adapted for diverse communities, including floating villages, and the Cambodian Ministry of Agriculture has shown interest in the model. In Indonesia the local partner, Pusat Rehabilitasi YAKKUM (PRY), has added an 'agrilab' to its existing Inclusive Villages programme, which is supported by the local village and district administration. The process was showcased to and supported by the district level government and has been integrated into local agricultural planning. The project began as a pilot programme in 2017 in Cambodia, and it has since grown to cover six sites as of 2021, including in Indonesia
Funding, Outlook and Transferability
The Agri-Lab Experience was initially funded through Light for the World's core funding, and it has since secured funding from a partner organization in Australia, from a European Foundation, as well as from a donor consortium. These organizations have supported the expansion into Indonesia. Moreover, the organization is starting to sell the developed innovations locally, generating sales for further growth. Light for the World Cambodia is now looking to expand the project into three Asian and three African countries over the coming years.
Pictures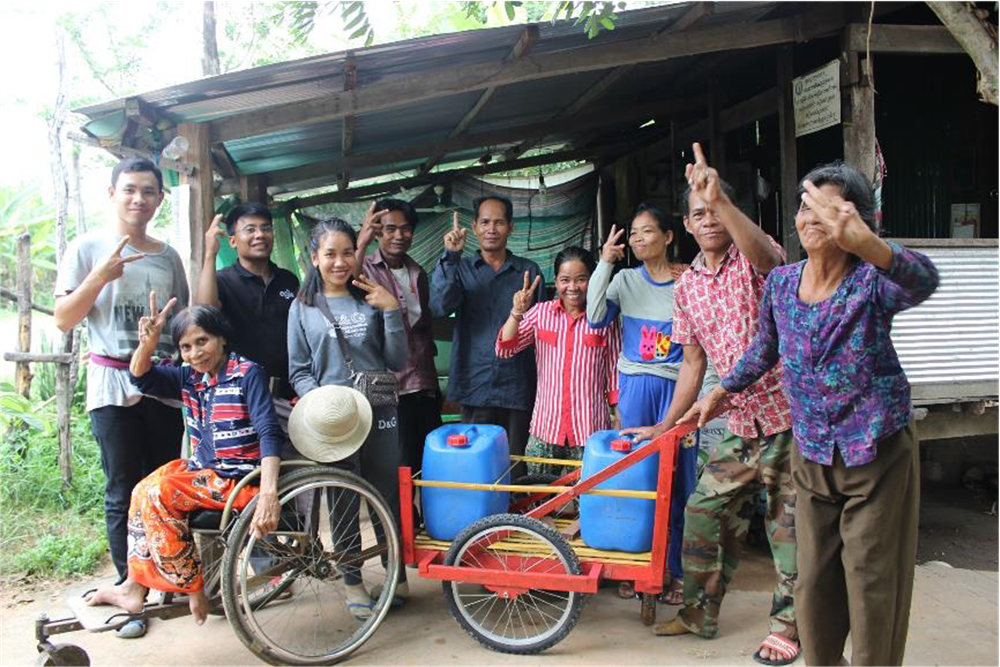 Personalized assistive technology, in this case a trailer for the wheelchair, support people with disabilities and older persons in farming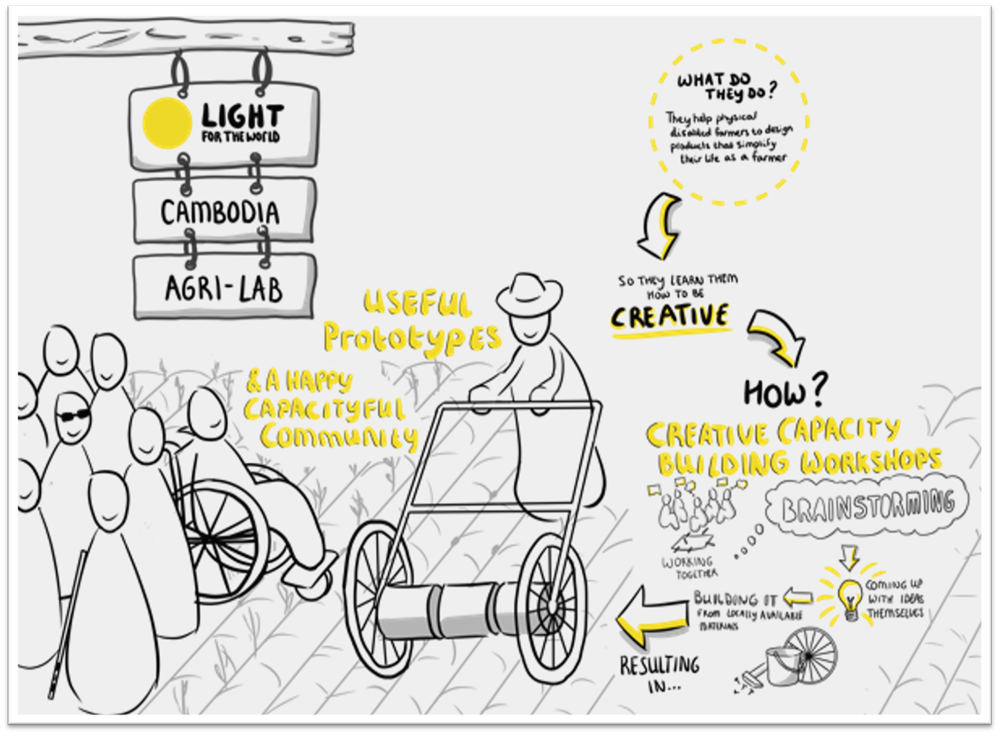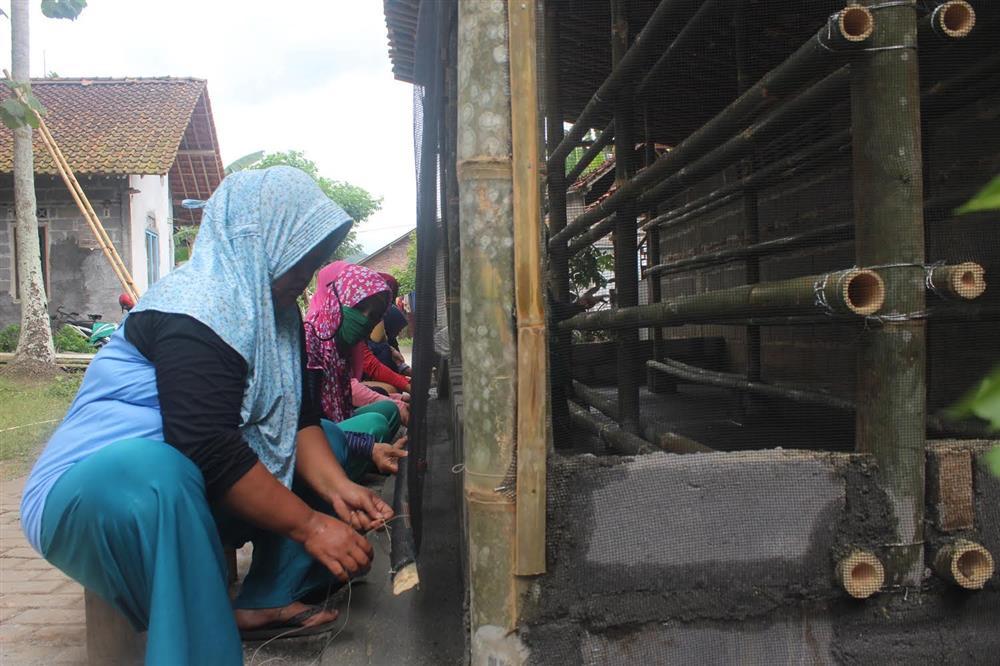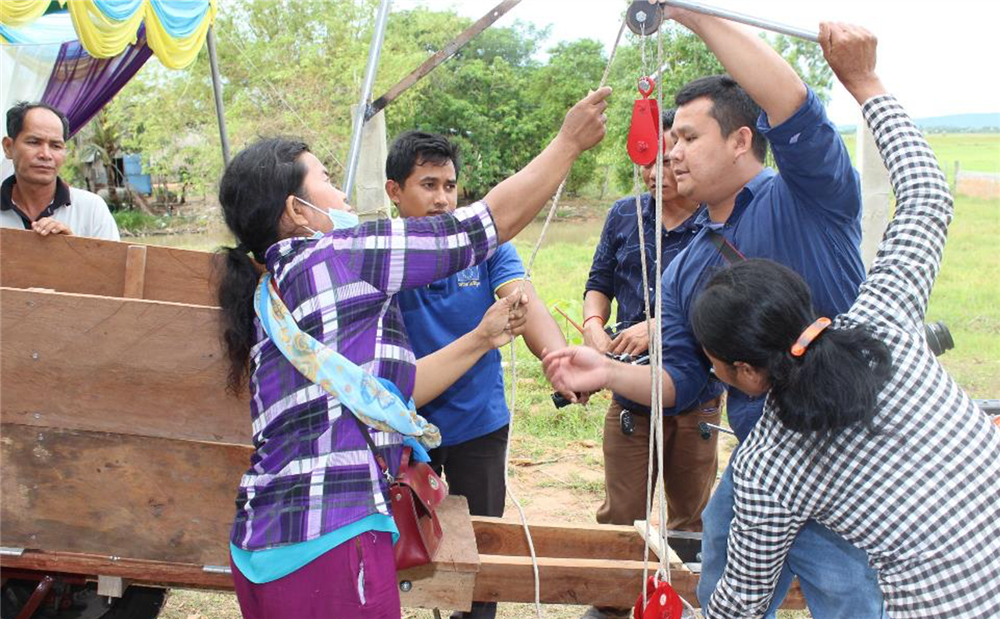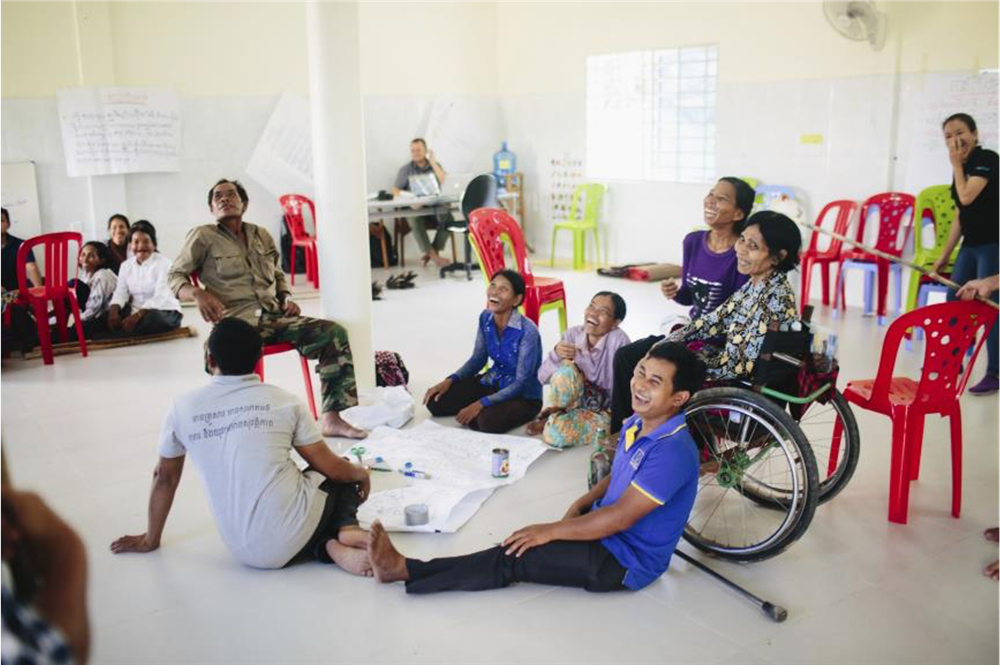 Videos
Downloads