Capturing and distributing critical election-related sign language
Solution

Electoral Sign Language Lexicon

Organization

IFES - International Foundation for Electoral Systems

Country of Implementation

Libya

Region

Africa

Subregion

MENA

Start Year

2015

First published

31.01.2019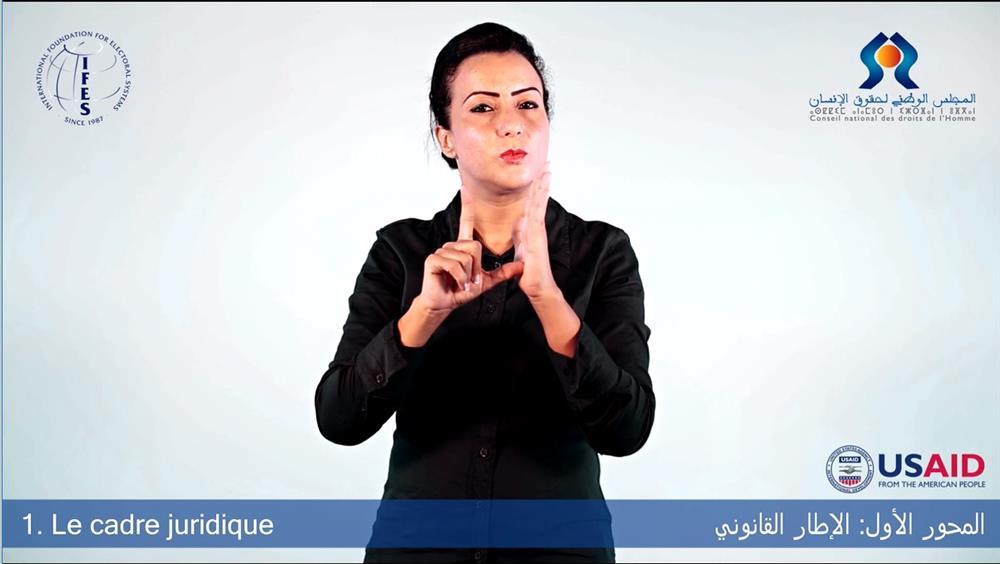 "Every Libyan has the right to this information, and all Libyans have the right to raise their voices, even if they are deaf." A user of the Libyan Sign Language Lexicon
The International Foundation for Electoral Systems (IFES) is a non-profit organization working in over 30 countries to support citizens' rights to participate in free and fair elections. The IFES's Electoral Sign Language Lexicon captures critical election-related sign language vocabulary and distributes materials explaining these signs throughout Libya, using the Internet, their own app, and printed materials. Over 300 books teaching electoral sign-language have been distributed and the app has been downloaded over 500 times, allowing many deaf persons to discuss and participate in political life for the first time. The model was also initiated in Morocco in 2016.
Problems Targeted
Sign language dictionaries often include only basic vocabulary relating to elections. Thus, Deaf communities cannot effectively participate in political discussions during election periods.
Solution, Innovation and Impact
The Electoral Sign Language Lexicon captures critical vocabulary that can be used by Deaf communities to participate in political life in Libya and Morocco. The lexicon is developed in collaboration with local Deaf communities by working with deaf leaders and local sign language experts. Printed materials are distributed at Deaf Schools and in training sessions where Deaf persons use the lexicon and provide feedback. IFES also uses train-the-trainer workshops in which Deaf advocates are encouraged to share the lexicon with their communities. By using the lexicon, Deaf citizens and other sign language users can engage in the electoral process alongside their peers, and in doing so increase the awareness of the right of Deaf communities to participate in politics. The project began in 2015, and since then over 300 examples of Libyan sign language have been captured, recorded, and distributed via books, PDF, YouTube, and the IFES mobile phone application "My Vote, My Right" – which has been downloaded over 500 times. In 2016, the model was replicated in Morocco where similar a sign language dictionary and app were created through consultation with 24 Deaf Libyans from 12 regions of the country.
Funding, Outlook and Transferability
IFES' activities in Libya are funded through its Libya Elections and Governance Support project, which is supported by the US Agency for International Development. The lexicon took around one year to develop and cost approximately $35,000. Once the lexicon is developed, IFES relies on partnerships with organisations in that country to continue promotion. For example, the Election Access Working Group in Libya – which consists of the High National Election Commission and other government ministries, disabled people's organizations, and IFES – is continuing to implement the practice and to engage the disability communities. The model is suitable for further replication in any country with a standard countrywide sign language in use by most Deaf communities. As of mid-2018, IFES was preparing to expand its programme to Tunisia.
Pictures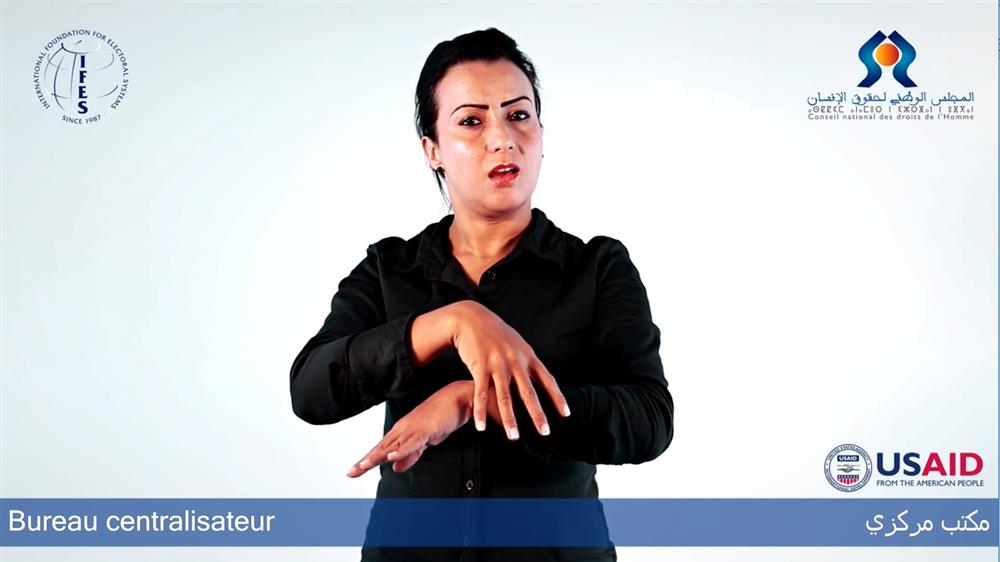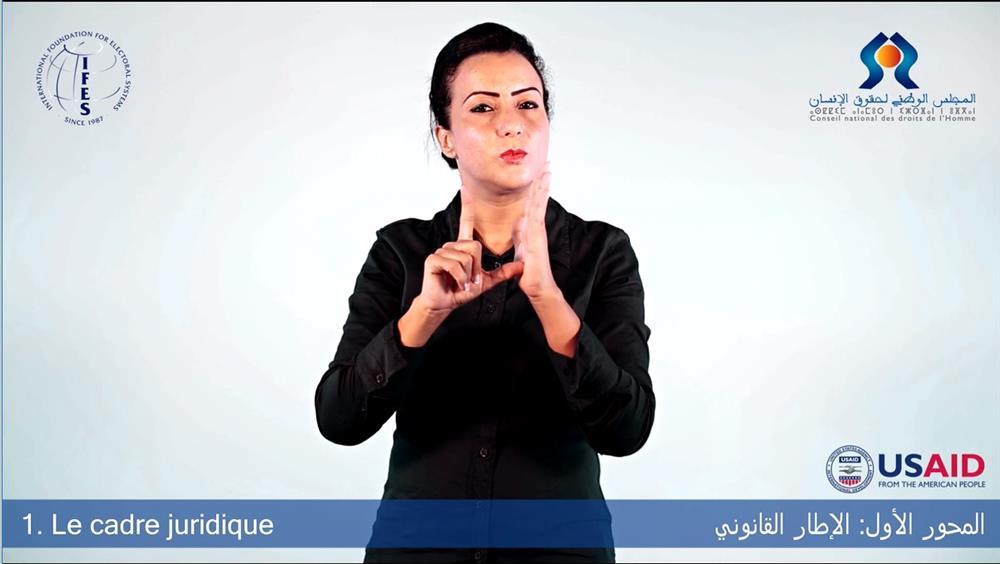 Video teaching of political-related signs
Videos
Downloads