Enabling People with Disabilities to stay in Their Homes and Communities
Solution

Home and Vehicle Modification Program

Organization

March of Dimes Canada

Country of Implementation

Canada

Region

North America

Start Year

1999

First published

31.01.2019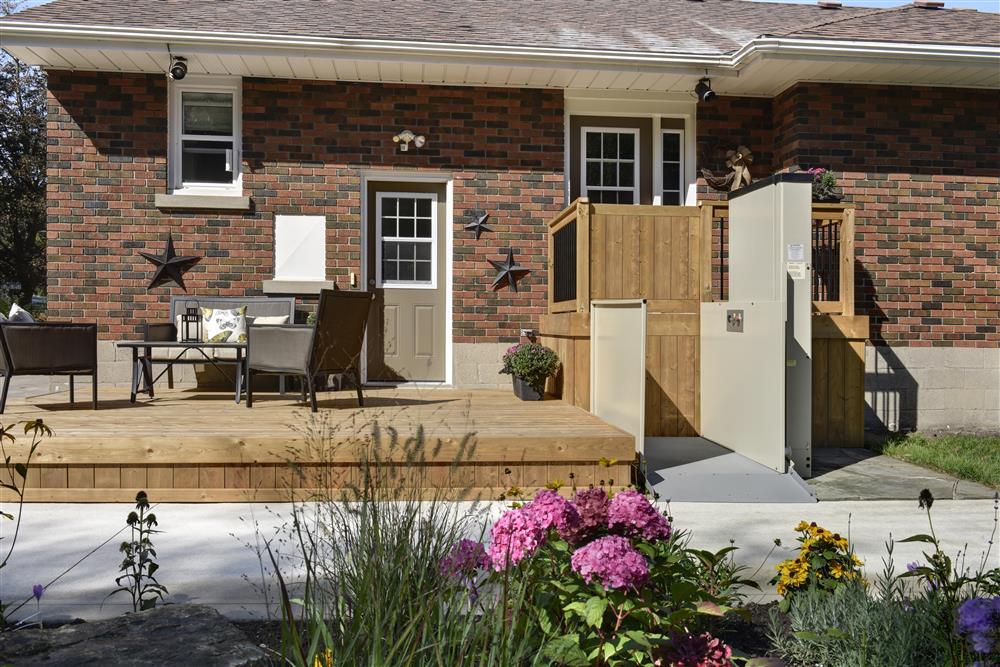 "We are providing increased mobility, independence and practical support to individuals and families every day." Lonnie Mcinnis, National Manager, Home and Vehicle Modification Program
March of Dimes Canada is a community-based rehabilitation and advocacy charity for people with physical disabilities in Ontario. It runs a "Home and Vehicle Modification Program", designed to modify homes and vehicles to make daily life easier and safer, and ultimately to allow people with disabilities to remain in their own homes and communities. The programme is fully funded by the Ontario Ministry of Children, Community and Social Services and implements around 650 modifications each year.
Problems Targeted
Persons with acquired or deteriorating physical disabilities may become isolated or even forced to leave their homes and communities when their own properties become too difficult to manage and/or they are unable to drive.
Solution, Innovation and Impact
The Home and Vehicle Modification Program provides funding for conversions or adaptations of existing homes and vehicles for persons with physical disabilities that are expected to last more than one year. Individuals apply for funding of up to CAN$15,000 (US$11,500) for home and vehicle adaptations, which are then reviewed by a March of Dimes Canada Service. If approved, the applicant or someone appointed on his/her behalf can hire a contractor to carry out the work. Examples of home adaptations include accessible bathrooms, ramps to home entrances, and stair-lifts. Vehicle adaptations include lowered floor ramps, lifts, hand controls, reduced effort steering, scooter lifts and mobility trailers. March of Dimes Canada also offers barrier-free consultants who review home plans and suggest modifications, prepare plans if the homeowner cannot, offer guidance, review contractor proposals, and pay the appointed contractors. The programme provides around 650 home modifications and 200 vehicle modifications per year, with 91 per cent of recipients reporting they could now do things they were previously unable to.
Funding, Outlook and Transferability
Programme funding is provided by the Ontario Ministry of Children Community and Social Services, and is available to people who currently receive income support or who have family income of under CAN$65,000 (US$50,000) annually. In fiscal year 2016–2017 the programme delivered CAN$9.2 million (US$7 million) in services, with operating and administrative costs representing 13 per cent of this amount. March of Dimes Canada has been urging other provincial governments in Canada to offer a similar programme, highlighting the savings that can be realized. For example, a 2014 analysis found the median cost over the lifetime of the modification was just CAN$7.96 (US$6) per day compared to hospital and long-term care beds at CAN$135 to CAN$158 (US$102–US$120). Additionally, the organization is willing to share its practices, including all forms and procedures, with other provinces and countries wishing to replicate.
Pictures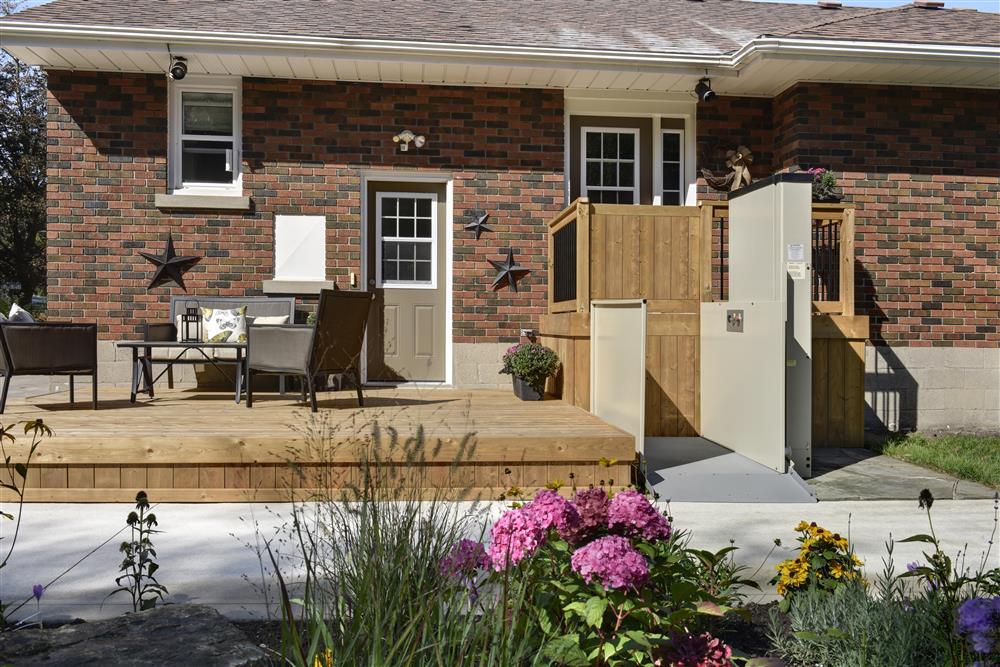 An adapted home entrance for wheelchair users.
Videos
Downloads