Training and online job-matching for students and graduates with disabilities
Solution

Envision Africa

Organization

Employable Africa

Country of Implementation

Tanzania

Region

Africa

Subregion

Subsaharan Africa

City

Dar Es Salaam

Start Year

2016

First published

13.01.2021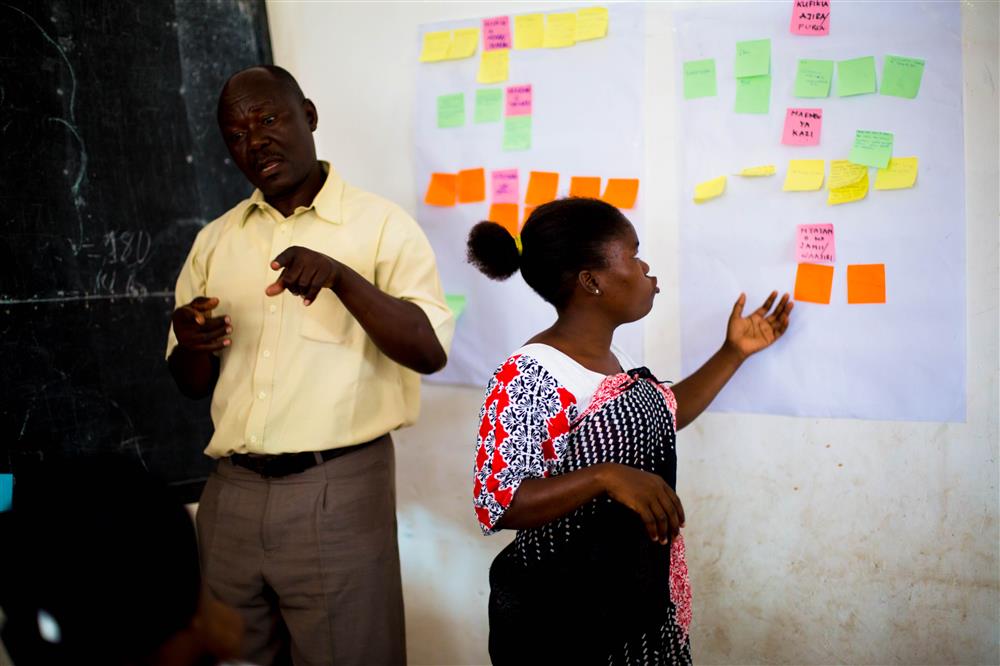 "Employable Africa is the solution to labour market exclusion. It educates, empowers, and enables." Hussein Kiranga, Human Resources, Employable Africa
Employable Africa is a social enterprise launched in 2016 and headquartered in Dar es Salaam, Tanzania. Focused on supporting graduates and students with physical and sensory disabilities, it has developed a transition to employment curriculum called Envision Africa and offers an online job platform, training, and job-matching services. It works with families and teachers and provides consultancy services to companies and universities. In 2019 it made 290 successful matches, up from 80 in 2017.
Problems Targeted
Students and graduates with disabilities often do not have access to support and resources to transition into employment.
Solution, Innovation and Impact
Employable Africa focuses on the transition from school or college to employment. Its online training curriculum, Envision Africa, prepares students and graduates for their transition to work. It covers digital skills such as coding, Artificial Intelligence, financial literacy, and career planning. Employable Africa organizes career fairs and offers career guidance. It also provides services to universities and colleges to better support their students with disabilities, through campus visits, workshops, and customized curriculum. Jobseekers can use Employable Africa's online platform to apply for internships and positions. Employable Africa matches the information provided by candidates with the needs of the employer and their capacity to support the particular person. In 2019, Employable Africa matched 290 positions in the open labour market, with a retention rate of 71 per cent. Employable Africa makes sure employers assign experienced supervisors to support employees or interns, and it shares best practices, techniques, and a training manual to support employers.
Funding, Outlook and Transferability
Employable Africa charges a US$15 fee for each of its online courses. It organizes paid teacher-training programmes to customize curricula to their students' needs. For recruitment support, Employable Africa charges companies between US$100 and US$200. Is also generates income through paid research, consultancy, workshops, and a real-time transcription service. Employable Africa is looking to integrate machine learning and Artificial Intelligence into its online platform to improve the quality of its matchmaking. It also hopes to expand its services to other countries in Africa.
Pictures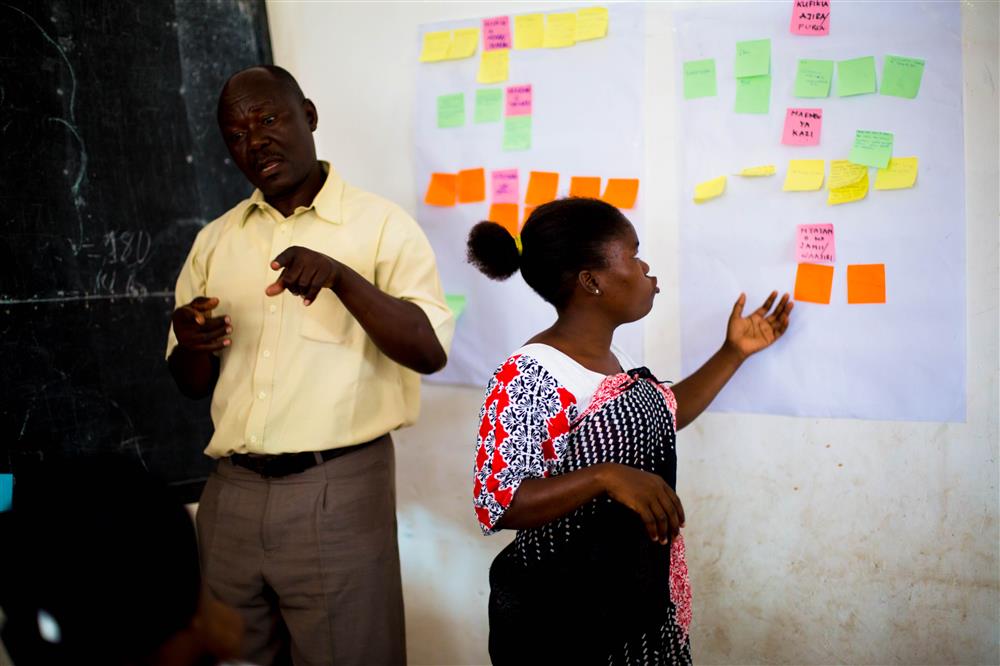 An Employable Africa workshop participant provides feedback during a discussion in her breakout group.
Videos
Downloads
Region of Implementation
Africa