A city offering a free 24-hour video-sign language translation service for all public services
Solution

Central de Intermediação em Libras (CIL) App

Organization

São Paulo Municipal Secretariat for People with Disabilities

Country of Implementation

Brazil

Region

Latin America & Caribbean

Subregion

South America

City

São Paulo

Start Year

2018

First published

16.01.2022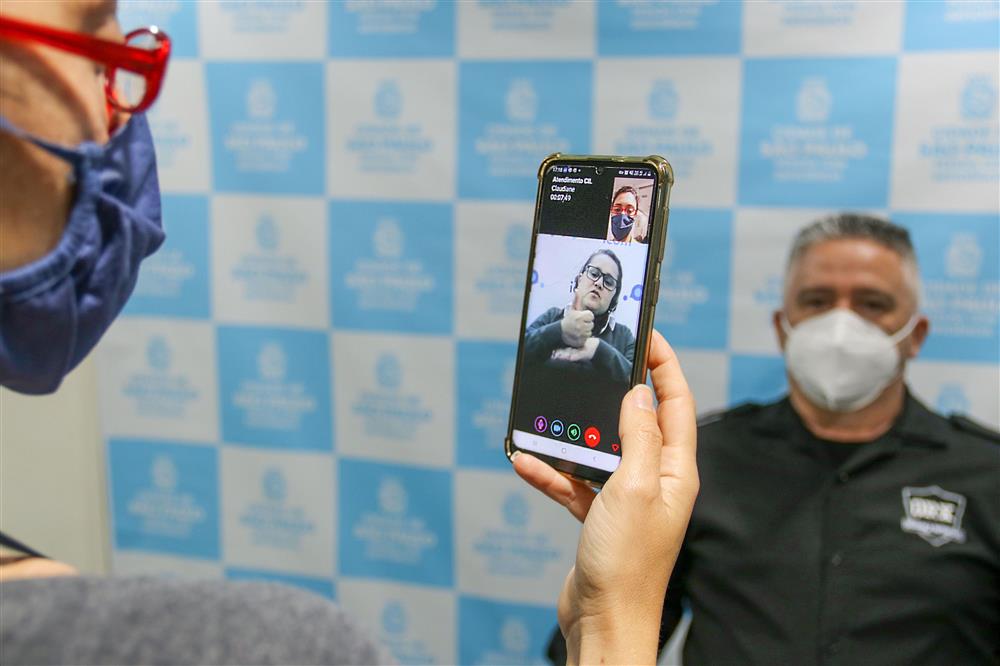 "CIL ensures inclusion, autonomy and equality for deaf people to public services in São Paulo city." Silvia Grecco, Municipal Secretary for People with Disabilities, City of São Paulo.
In 2018 the SMPED secretariat – a part of the city administration of São Paulo, Brazil – launched the Central de Intermediação em Libras (CIL), a free video-sign language translation service in 2018. CIL allows the hearing impaired to receive public services in Brazilian sign language without affecting the data download limit on their mobile device. The mobile application can be used any time and has provided over 580 hours of sign language translation in 2020, mainly in medical services.
Problems Targeted
People who speak only sign language often have difficulty communicating with municipal services without a translator.
Solution, Innovation and Impact
CIL is a free service that operates as an app that can be downloaded to both Android and IOS smartphones. The service provides access to 24-hour Brazilian sign language (Libras) for use when communicating with municipal civil servants and emergency services personnel. Mobile network operators must agree to allow this service free of charge, an important feature given that a video call may easily consume 100MB of data volume. For example, if a deaf person has a medical appointment and the hospital professionals are not fluent in Libras, the person can make a video call via the app to a Libras interpreter who can translate the conversation. CIL allows for key details such as medical records or dosages to be communicated correctly, avoiding potential translation mistakes. Further, all emergency calls are fully supported by CIL. Between its launch in 2018 and mid-2021, CIL has been downloaded 9,470 times, received 20,347 incoming calls, and provided 1,327 hours of video call service. CIL usage has been further improved by legislation passed in June 2020 that defines all the minimum technical requirements (use of cameras, etc.) that municipal public services must meet.
Funding, Outlook and Transferability
CIL costs are covered by the SMPD budget of approximately €40,000 per year. The app is free to download and is free for the end-user. The CIL model has already been adopted by other Brazilian states and cities, and the short-term goal is to increase usage of the app by 50 per cent between 2022 and 2025.
Pictures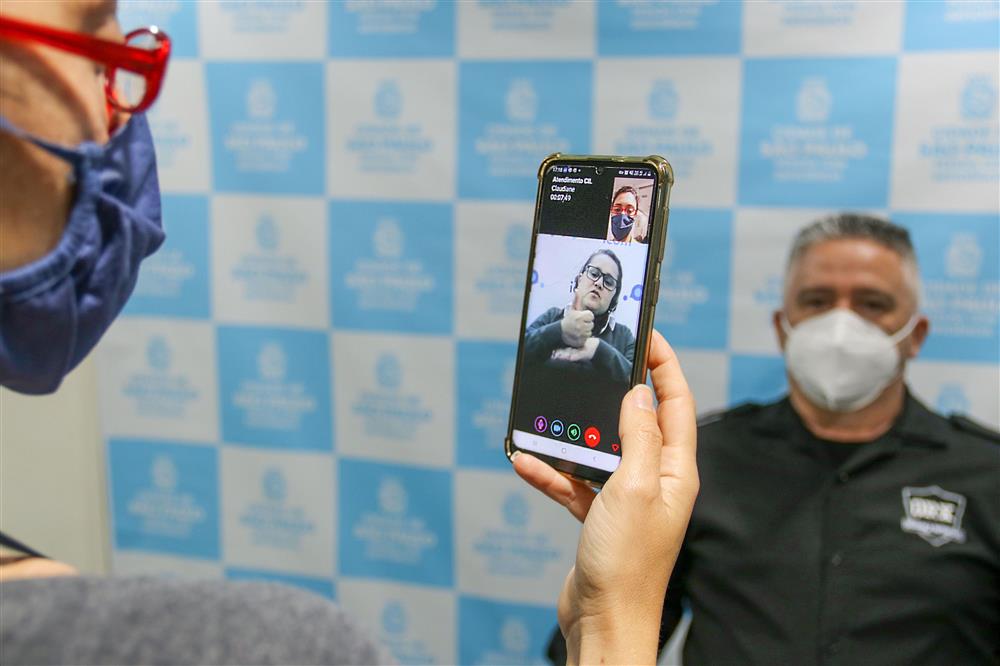 A person with hearing impairments watching the sign language on a her smartphone, in conversation with a security guard
Country of Implementation
Brazil