Wayfindr: Empowering vision impaired people to travel independently
Organization

Royal Society for Blind Children

Country of Implementation

United Kingdom

Region

Europe

Subregion

Western Europe

First published

31.01.2016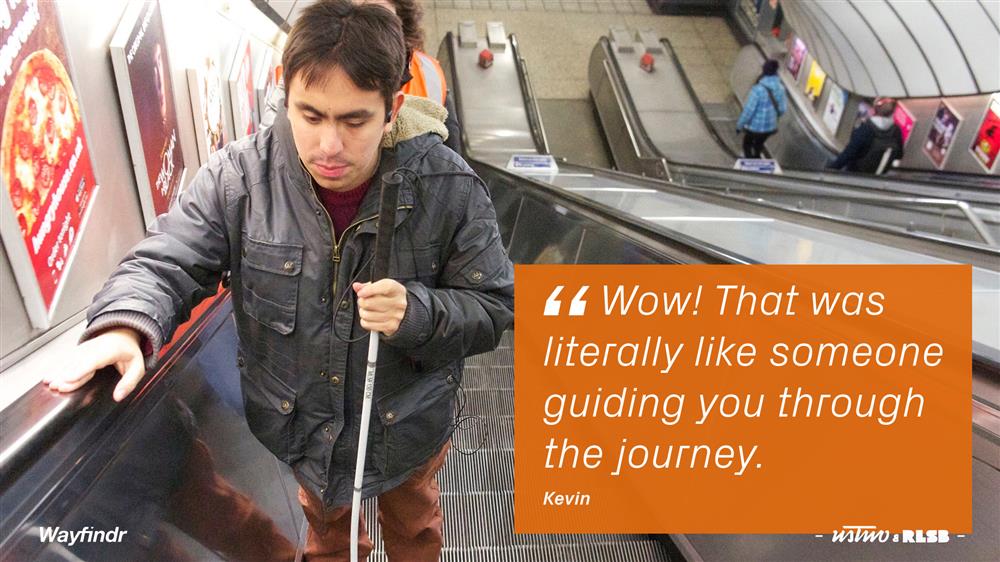 "A bad journey for blind persons means that they are late for work, job interviews, etc., and it affects their socialising with friends and family." Dr. Tom Pey, Chief Executive, RLSB
Problems Targeted
Visually impaired people are often unable to travel independently on public transport, forced to rely on assistance from station staff, which is unpredictable at best. These people could easily get lost, find themselves in a dangerous situation, or never go out at all. In order to put one's trust in such a service, one first needs a certain level of quality assurance.
Solution, Innovation and Impact
In order to feel confident to travel using a smartphone, one needs clear, consistent directions no matter what environment one may be in (e.g., from rail to bus, from train to plane, etc.). Wayfindr will open up a world in which the vision-impaired people are able to enjoy the benefits and conveniences of travel and transportation. Users do not need an expensive bespoke assistive device for wayfinding. Rather, there is a pressing need to develop a consistent standard to be implemented across existing wayfinding systems.
Funding, Outlook and Transferability
It is envisaged that in five years' time a number of cities across the world will have adopted the Wayfindr standard as part of their transportation networks, thus enabling vision-impaired people to travel independently. Millions of people will be able to lead significantly improved lives, and in many cases travel independently to and from work. Wayfindr has the potential to become the de-facto standard of audio- based wayfinding for the visually impaired. At the moment, there is no equivalent to such a standard.
Pictures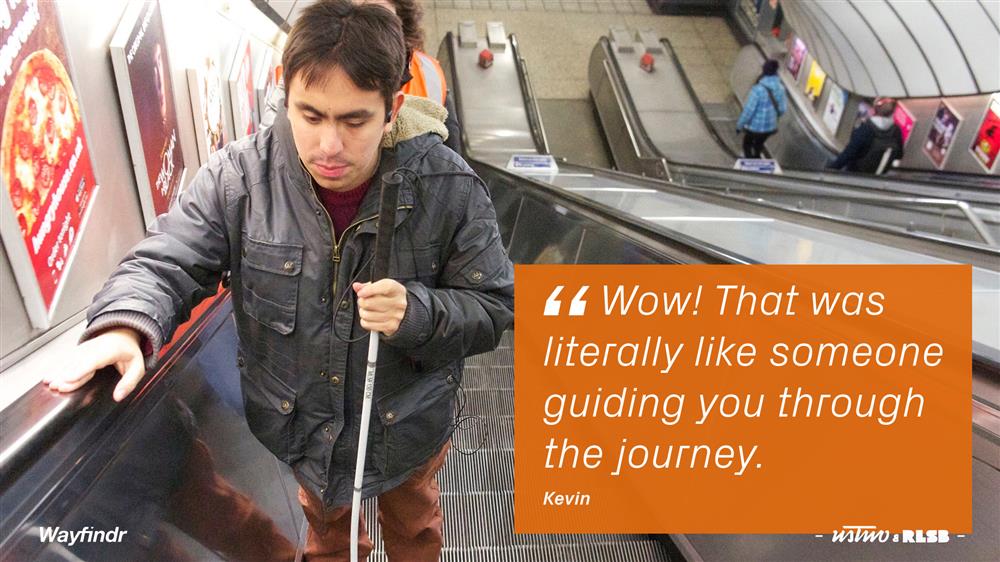 Users do not need an expensive device for wayfinding
Downloads