Multi-stakeholder approach towards Inclusive Education in Burkina Faso
Organization

OCADES Caritas Burkina

Country of Implementation

Burkina Faso

Region

Africa

Subregion

Subsaharan Africa

In cooperation with

Light for the World

First published

31.01.2016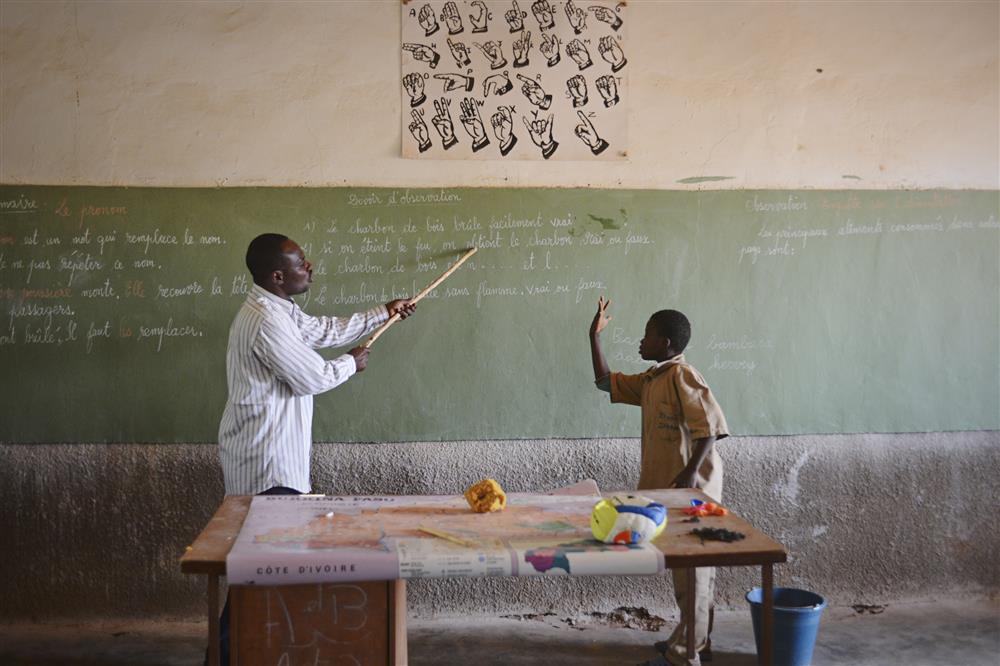 "For an inclusive community, let's get together!" Abbé Denis Sandwidi, OCADES Caritas Burkina
Problems Targeted
In Burkina Faso disability is often regarded as a malediction or a contagious phenomenon. Thus, children with disabilities have little opportunity to go to school, and most are victims of prejudicial social perceptions that impede their full participation in society.
Solution, Innovation and Impact
The project is designed to strengthen the rights of children with disabilities and other vulnerabilities and to further promote the importance of Inclusive Education in combination with a community-based rehabilitation approach through the following activities:   As a first step, awareness-raising on the local level, the identification of children with disabilities, consultations, and physical rehabilitation are undertaken in order to let the children with disabilities join the inclusive schools of Garango. 
   Through the involvement of all related stakeholders on the local level (the Catholic organization OCADES, local education authorities, and disabled people's organizations) and on the national level (Ministry of Education), Inclusive Education for all children is implemented by specific teacher- training modules. 
   Inclusive sport activities fostering the social inclusion of people with disabilities are also conducted.
Funding, Outlook and Transferability
The project's innovative approach to systematically engage and network with other stakeholders in the community to promote Inclusive Education has been shared with other projects and can be duplicated within other regions of Burkina Faso – and in other national contexts. Based on the efficiency and success of the Gargano pilot project, a National Strategy for improving the quality of Inclusive Education through community involvement will be finalized by the end of 2015.
Pictures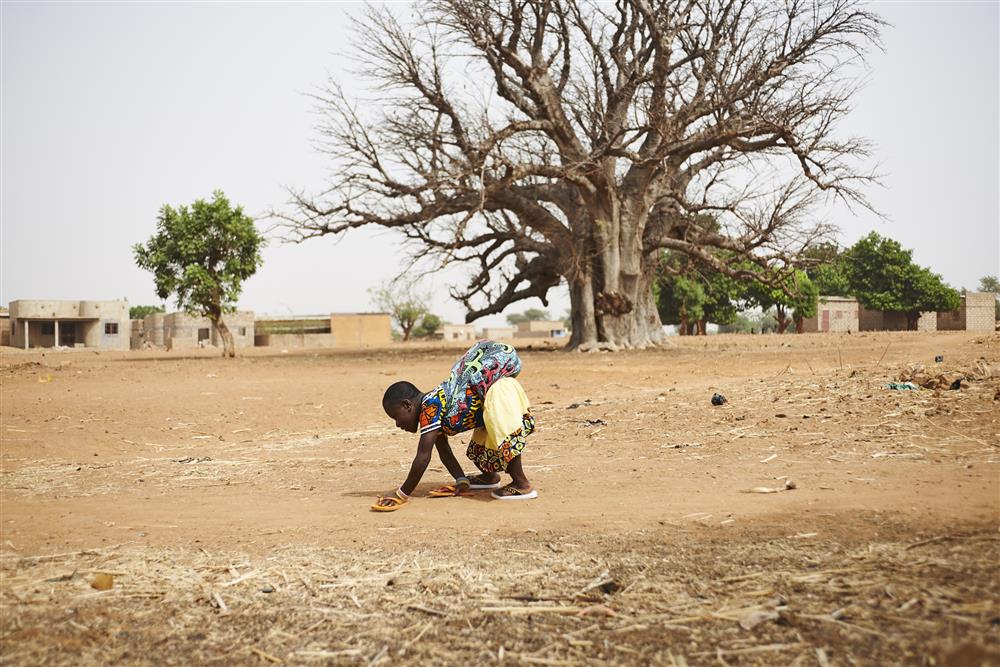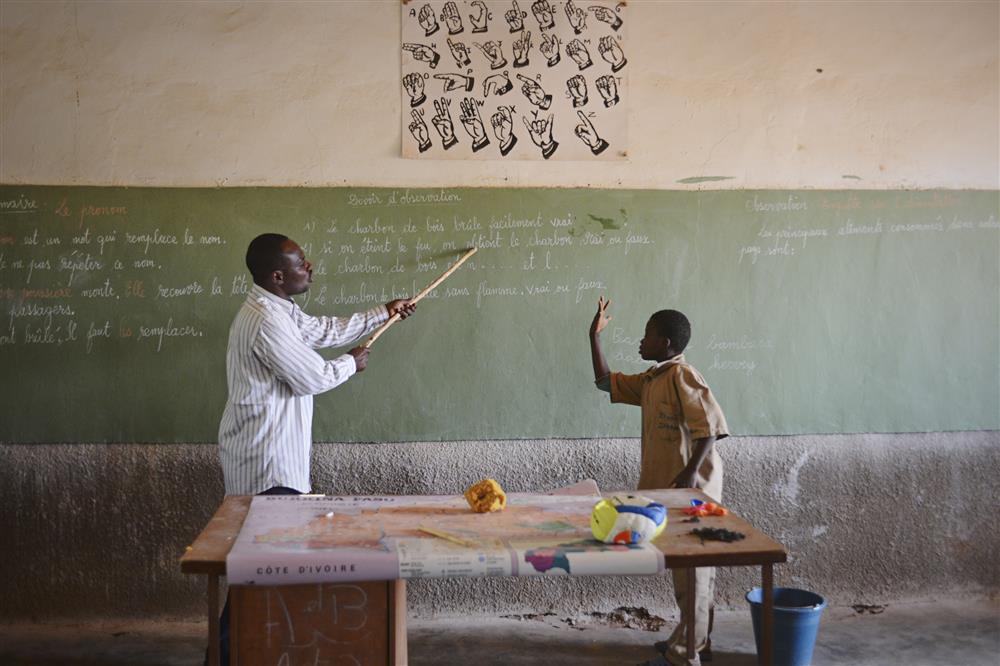 Inclusive Education is implemented by specific teacher-training modules.
Downloads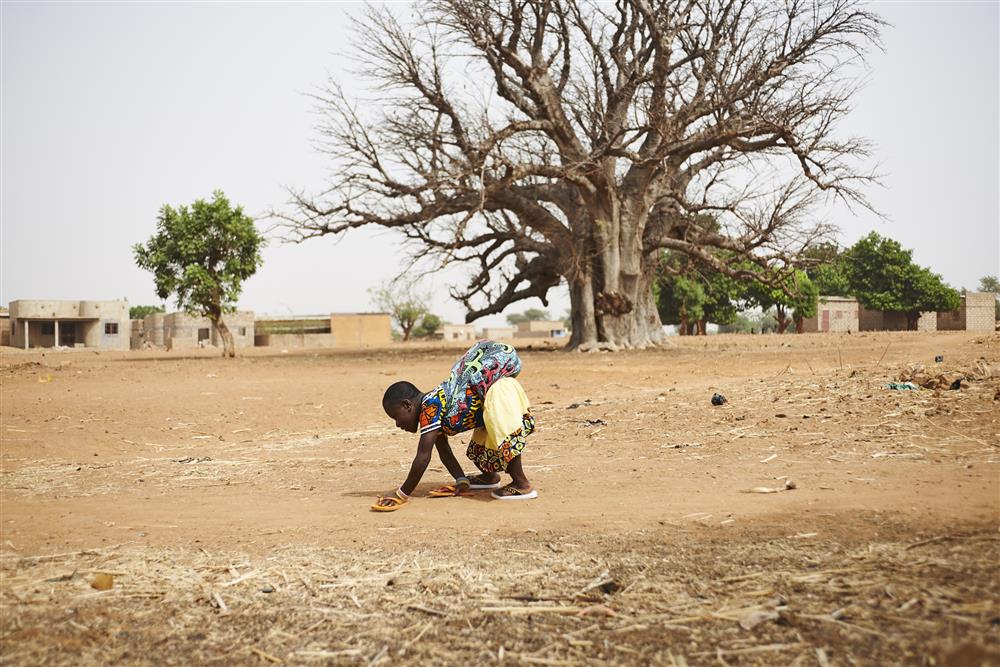 THE STORY OF ASSANA
"After a few meters she grabs a second pair of sandals out of her school bag, and puts these on her hands ..."
After having lunch together with her siblings, parents, aunts, and uncles, Assana grabs her school bag and leaves the family home in the Garango region of Burkina Faso. The 16-year-old girl, who is of small of stature and with very soft bones, is now managing the one-kilometre road to school on her own. After a few meters she grabs a second pair of sandals out of her school bag, puts these on her hands, and begins to crawl quickly on all fours. This is how Assana can move fastest. Some years ago, before having been identified by an Ocades community-based rehabilitation worker, Assana could hardly move at all from a lying position. But physiotherapeutic care and regular exercises have allowed the young girl to gradually learn how to sit and stand. In this way her dream to go to school finally became true. Assana has been attending school for three years now, and every day she looks forward to her favourite subject, mathematics. This afternoon Assana and her 72 classmates are learning about horses. Before the class begins she meets her best friends, Terèse, Faridata, Benatu, and Mariem, to play hopscotch on the sandy soil. Assana fully interacts in the classroom with the other pupils, and on equal ground. The young teacher, Savadogo, moves back and forth between the rows, carefully observing that among the raised hands and loud shouts of "Me! Me! Me!"