Helpline and platform on personalised care
Organization

Disability Rights UK

Country of Implementation

United Kingdom

Region

Europe

Subregion

Western Europe

First published

31.01.2015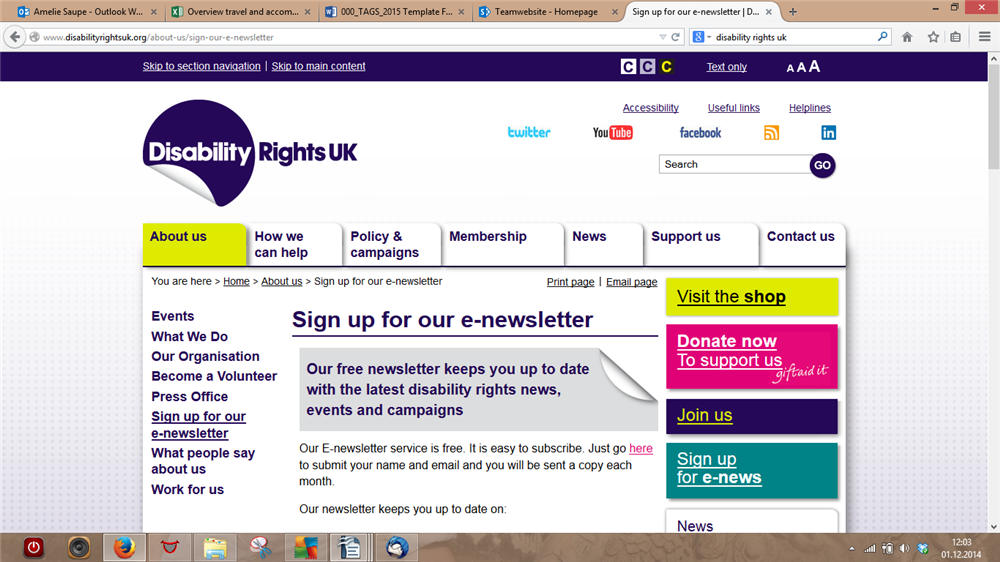 "We deliver a knowledge-sharing platform on personalised care to allow disabled people to access the same rights and opportunities as their non-disabled peers." Michael PAUL, Advice Services Manager, Disability Rights UK
Problems Targeted
Financial cuts to local and national services mean there are gaps not only in knowledge of community- care direct payments, personal budgets, etc. but also in where to find information and support on how to apply for such personalised service assistance.
Solution, Innovation and Impact
Factsheets are provided free via the website, giving detailed information on community care, possible funding for non-residential accommodation, community-care direct payments, and for complaining about local authority decisions. In addition, personal advice and information is offered by telephone or email, and Q&A examples are shared in bi-monthly newsletters. Approximately 25 percent of recipients are advisers from member organizations, which have a wide reach themselves. Disability Rights UK also writes the Independent Living sections of the Disability Rights Handbook – the 'benefits bible' – which sells more than 13,000 copies per annum. In the near future, online forums will be introduced to further enhance communication and information sharing.
Funding, Outlook and Transferability
Since the service is quite simply set up, it can be easily replicated; and use of online services means information is easily updated and shared. New issues are highlighted through the Q&A sections of the newsletter and website, helping disabled people and their networks to be proactive.