USDC advocates for inclusive education and modifies existing school environments. Schools are made accessible through different factors: teachers, children and parents are sensitised; assistive devices are provided; children with disabilities are integrated into society.
Solution

A fully inclusive and accessible school in Uganda

Organization

Uganda Society for Disabled Children

Country of Implementation

Uganda

Region

Africa

Subregion

Subsaharan Africa

First published

31.01.2014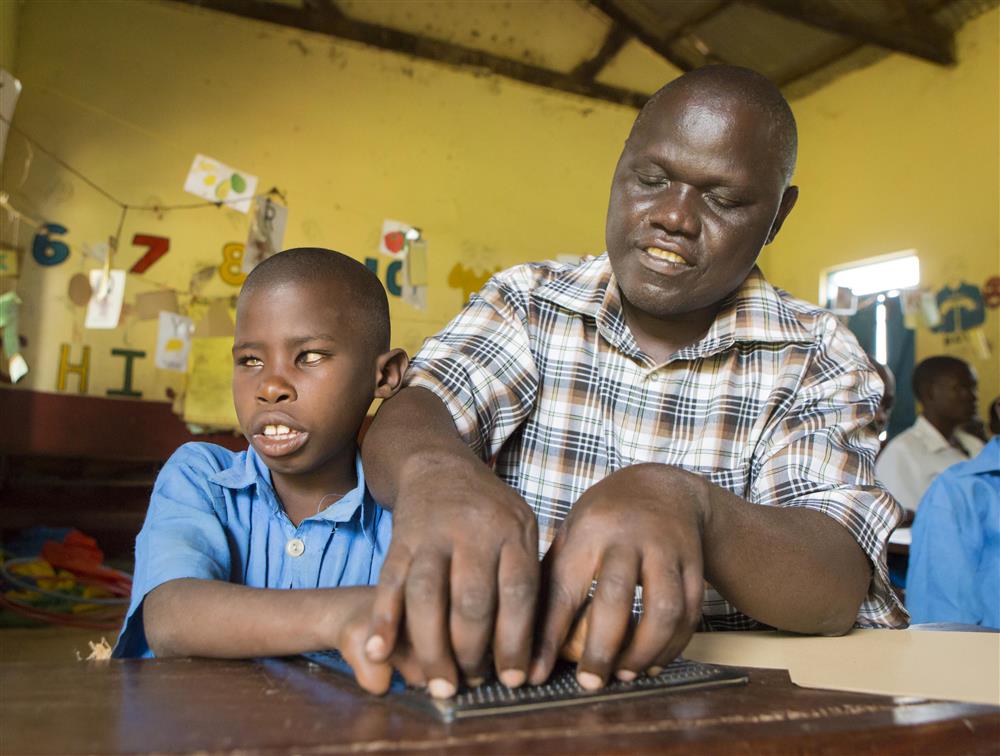 "Making learning accessible by leaving no child behind." Dolorence WERE
USDC empowers the parents of children with disabilities to advocate for inclusive policies; teachers, students and governments are sensitised about disability and the value of inclusive education. USDC supports schools in helping them to become accessible and to provide the necessary equipment: children with movement disorders require ramps, widened corridors and adapted toilet facilities; children with hearing impairments require aids and sign language; individuals with visual impairments require instructional materials like Braille machines; children with learning disabilities require specialised learning aids.
Problems Targeted
Disability in Uganda remains a big challenge due to negative attitudes. The negative attitudes largely derive from the following factors: ignorance, poverty, cultural beliefs and customs. In order to give children with disabilities access to general school education, capacity-building and supportive equipment for special needs education is needed.
Solution, Innovation and Impact
Capacity building, advocacy
Pictures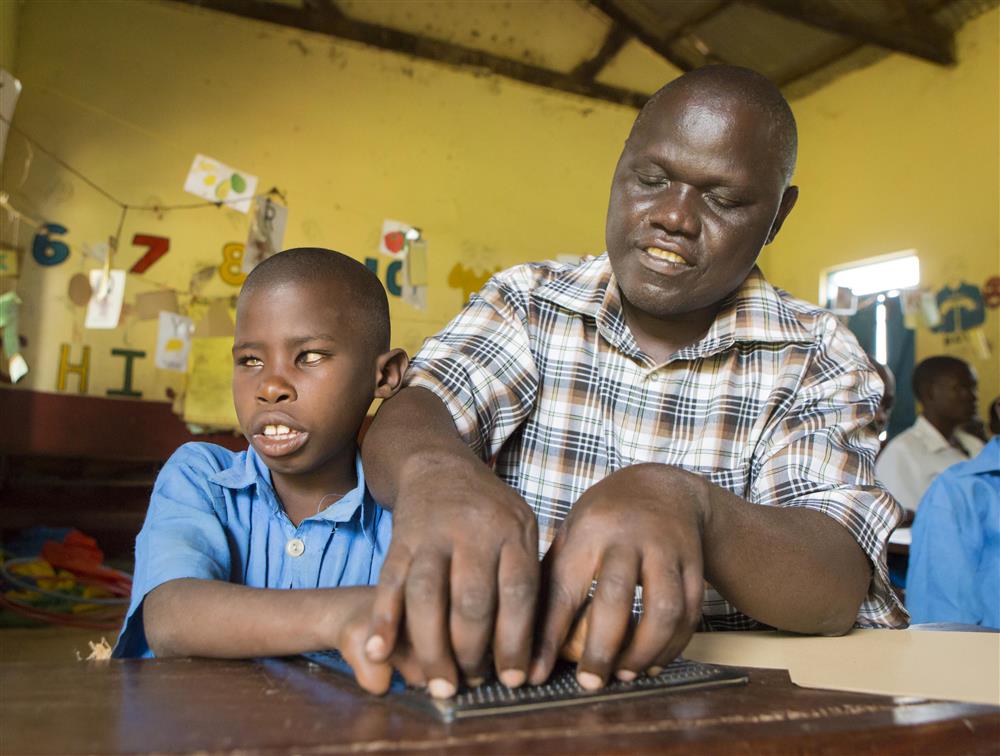 USDC advocates for inclusive education. This teacher is blind as well as his student: education that surely empowers both.