Canadian Centre on Disability Studies: From hidden children to inclusive education
Organization

Canadian Centre on Disability Studies

Country of Implementation

Ukraine

Region

Europe

Subregion

CIS and Associated States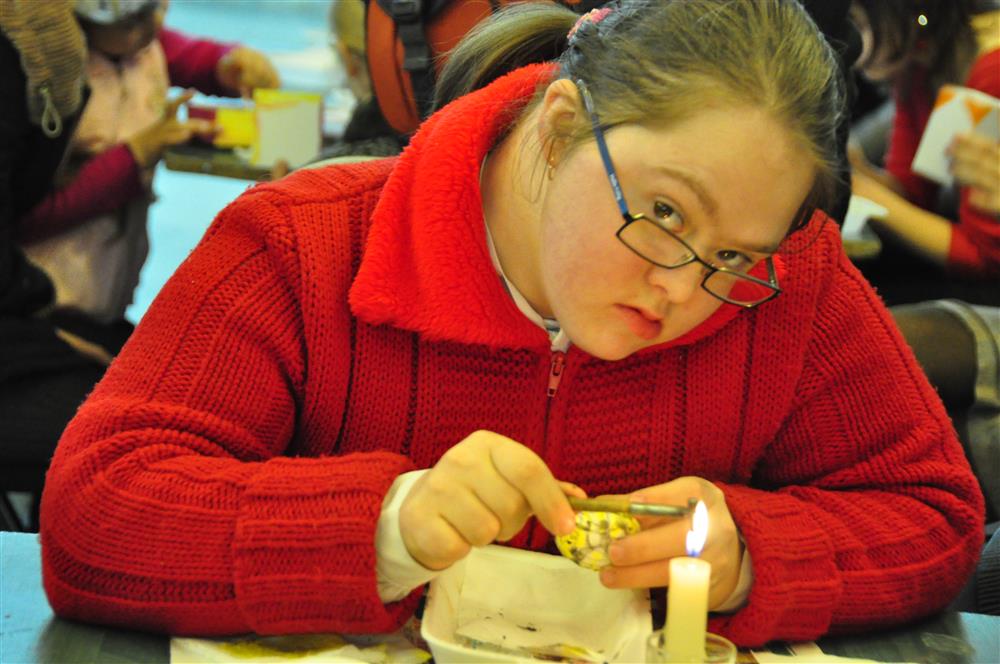 "Inclusion is not a goal, but a process. And it is not just a process of integration of children with special needs, but a process of broadening of our consciousness." Ms. Oksana MYKOLIUK, journalist from a Ukrainian news website "The Day"
Problems Targeted
Children with disabilities were hidden from Ukrainian society for a long time. Many children with disabilities were separated from their parents and placed in special educational establishments or "special boarding schools".
Solution, Innovation and Impact
The project took a multi-level approach to create the conditions to support inclusive education: The establishment of policy frameworks in Ukraine, which promote inclusive education in schools and communities in the two pilot regions, and nationally. These policy frameworks include the Ukrainian Index of Inclusion, which was approved by the Ministry of Education and Science. The Index was developed by the project in collaboration with the Open Society Foundation. The increased role and capacity of civil society organizations to support and advance inclusive education in the two pilot regions and nationally (created network of parents became an instrumental tool of information and knowledge exchange, advocacy and lobbying. Five 18-hour courses on inclusive education have been integrated into the national IPUT (Institutes for Professional Upgrading of Teachers) curriculum taught to all working teachers across Ukraine.
Funding, Outlook and Transferability
The organisation is trying to create real change in how the education system in Ukraine operates. As a project, CCDS focused on creating a framework and infrastructure in terms of policies, legislation, and resources to support inclusive education in Ukraine beyond the existence of the project. Although the project has ended now, there is still support for new initiatives and reforms. The new government already passed a law that supports inclusive education. Furthermore, Mr. Valeriy Sushkeyvich, a wheelchair user who was active in this project, was installed as an ombudsman for disability issues in Ukraine.
Pictures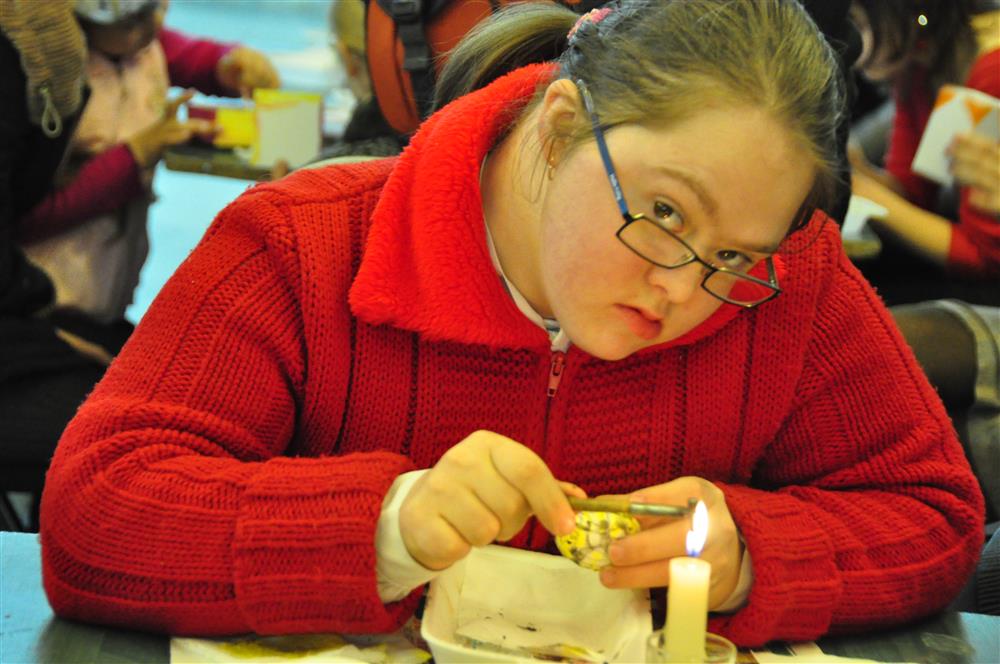 Participants in a workshop painting an egg during an exhibition of the project in Lviv.