Integrating Inclusive Education in local communities in Zimbabwe
Organization

Jairos Jiri Association

Country of Implementation

Zimbabwe

Region

Africa

Subregion

Subsaharan Africa

First published

31.01.2016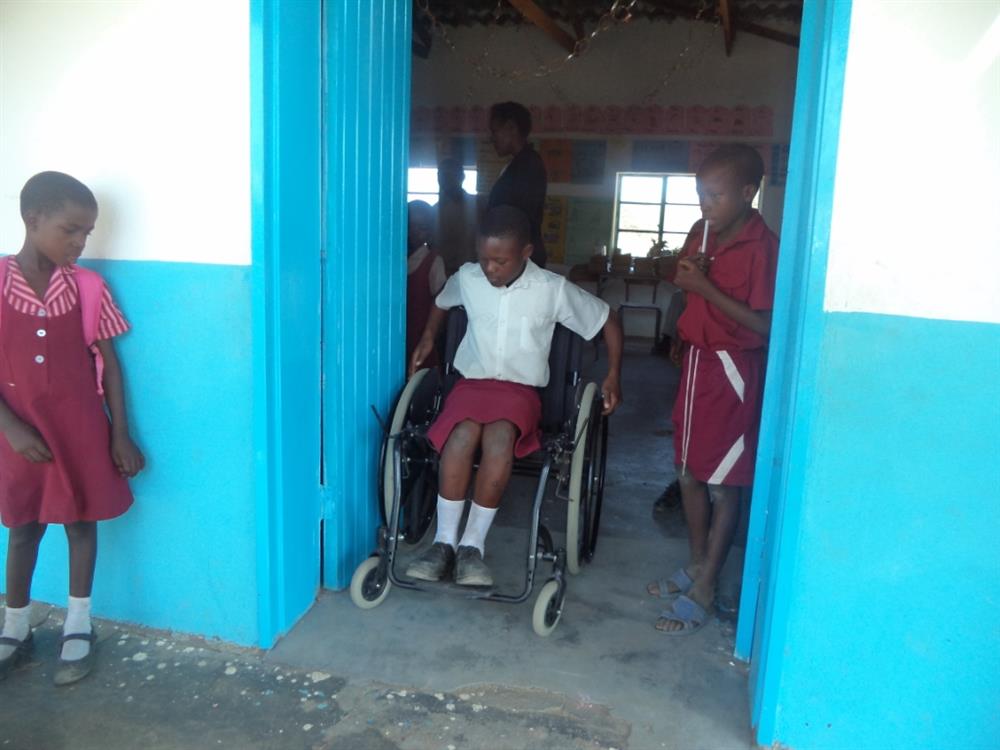 "Inclusive education is the platform for equal opportunities." Mr. Wilson Ruvere, Head of Project
Problems Targeted
Girls and boys with disabilities in Zimbabwe are denied access to educational services, thereby infringing on their right to education. They face many challenges that significantly hinder their inclusion in regular schools, notably the negative attitude of their communities, school authorities, teachers, parents, and peers – all of which contribute to stigma and discrimination.
Solution, Innovation and Impact
Jairos Jiri Association gives communities the opportunity to use local solutions and resources in addressing Inclusive Education issues. The basic assumption is that empowering communities gives them the opportunity to take charge of their own situations, thereby enabling them to solve their own problems and to create a strong basis for the sustainability and replication of the project. In addition to working directly with people with disabilities, parents and caregivers become key partners in the project and take an active role in the education of their children. Moreover, the Association carries out intensive awareness-raising to other stakeholders, such as government officials, community leaders, school authorities, communities, parents, and school children. .
Funding, Outlook and Transferability
Because the project emphasizes the use of local resources, replicating the model is relatively easy and inexpensive – even in regions with limited/scarce resources. Currently, the Association is actively promoting the model's replication in other regions of the country through the dissemination of information to various partners and stakeholders by networking, brochures, posters, and the use of social media.
Pictures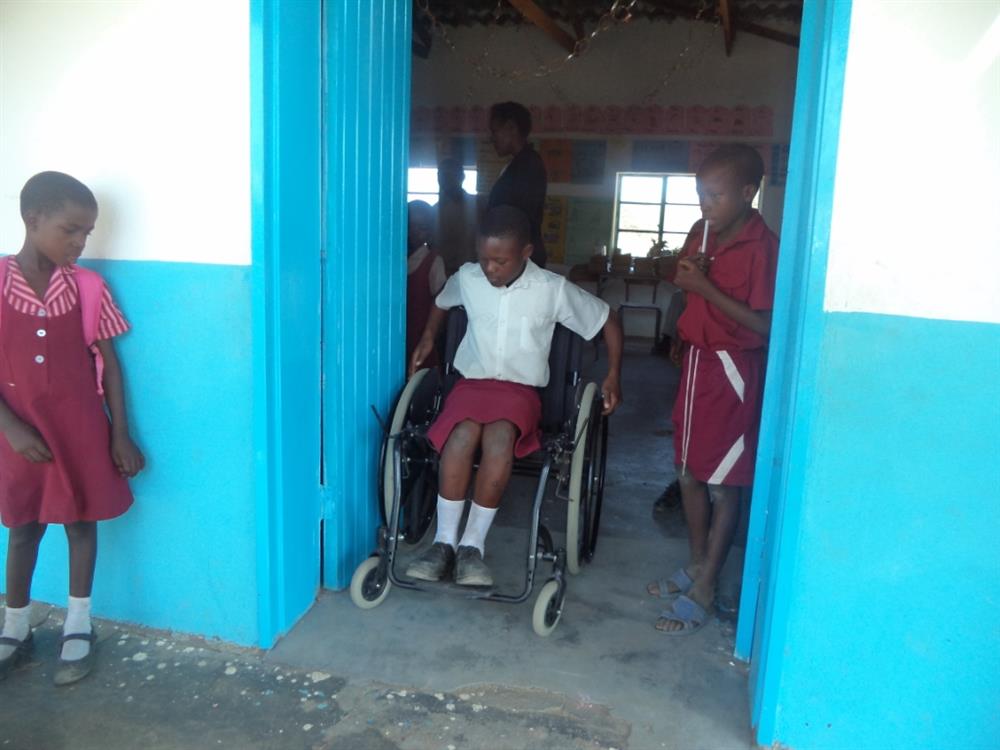 The project uses local solutions and resources in addressing Inclusive Education issues
Downloads
THE STORY OF BARBRA KARIMAZONDO
"Progressing in her work, sports, and music!"
Barbra Karimazondo, a child with intellectual challenges at the Jairos Jiri Association's Mukombwe Primary School, used to stay at home while all her siblings and peers went to school. This was because the nearest school was not accessible, and the teachers did not have the basic skills to provide for children with disabilities. The JJA Inclusive Model made it possible for Barbra to attend school because the teachers at Mukombwe Primary School received in-service training from the JJA staff. Barbra has settled well into life at school and is progressing in her schoolwork, field sports, and music. In September 2015, she was a contestant in the Danhiko Paralympics Games and managed to earn a Silver Medal.
As Mrs. Mteskwa, the School Resource Teacher, noted: "Barbra has shown tremendous improvement in her school work as well as in her interaction with peers and teachers. I have personally put forward the recommendation that she be added to the team of School Prefects.''