An affordable tool to make ballot papers accessible to the blind
Organization

Electoral Commission of South Africa

Country of Implementation

South Africa

Region

Africa

Subregion

Subsaharan Africa

First published

31.01.2015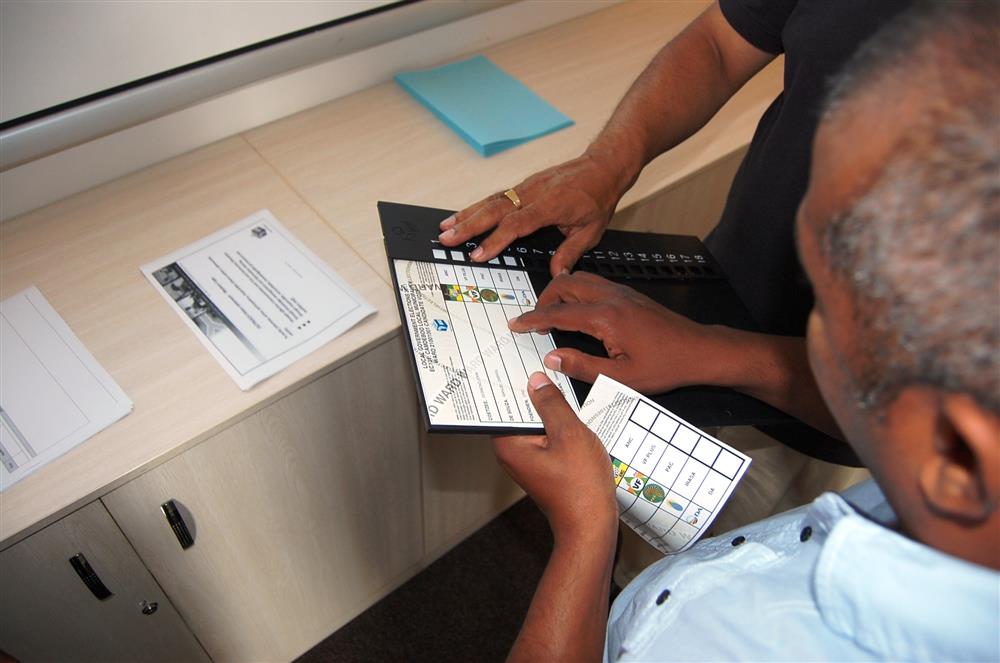 "The UBT is one of the best examples of collaboration and partnering in the pursuit of making voting and elections easy and accessible to all our people, especially the disadvantaged, the sick, and those living with disabilities." Mosotho Moepya, Chief Electoral Officer
Problems Targeted
The aim of the UBT is to assist voters with disabilities to vote independently without the assistance of another person. Every person should have the right to vote secretly, and this is only possible with the use of the UBT.
Solution, Innovation and Impact
The UBT is aligned with the ballot such that each candidate/party's voting block is aligned to a specific hole on the template. In this way the voter can simply look (through counting or reading) for the space of their preferred candidate, thus minimizing the risk of spoiling the ballot paper through human error. Importantly, the UBT also removes the need for assistance by another person, thereby preserving the individual's right to a secret ballot.
Funding, Outlook and Transferability
The concept can be easily copied and used by any and all election management bodies. The most important design consideration is alignment with the ballot design. The rest is a matter of training and familiarization as well as logistic considerations. Costs are relative, and will depend on volume and manufacture. In South Africa the UBT was manufactured at approximately $1 for the cardboard unit and $2 for the plastic one.
Pictures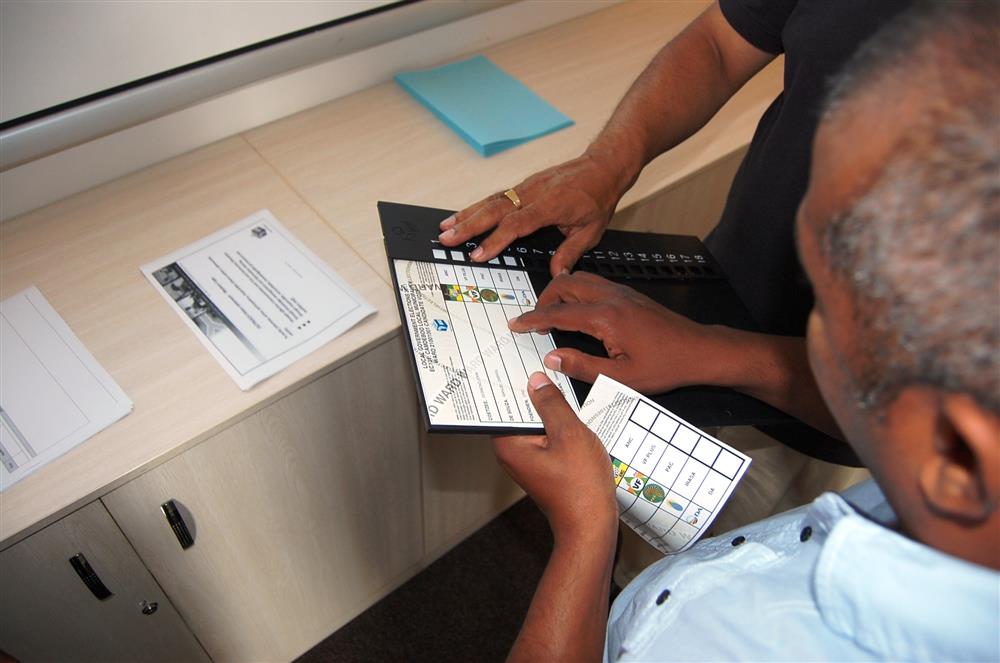 Each party/candidate is aligned to a specific hole on the Template, reducing the risk of error and the need for assistance.
Downloads