The online route-planning tool wege-finden.at allows wheelchair users to plan their way through the city. Both official data and community-generated information are combined to suggest a real-time route to the user.
Solution

Web-based route planner

Organization

BIS Barriere Informations System

Country of Implementation

Austria

Region

Europe

Subregion

Western Europe

First published

31.01.2014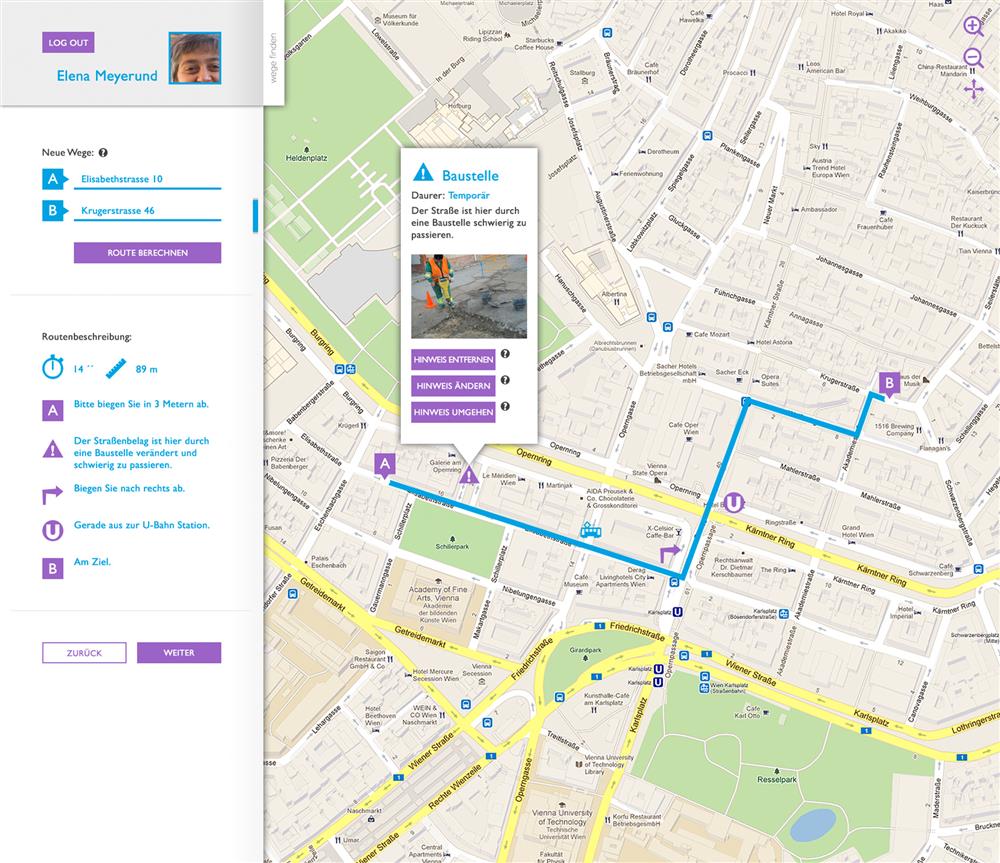 "There is always a way - through intelligent data management this is also perfectly true for persons with mobility impairments. Urban mobility is for everyone." Johannes POSCH
The information platform wege-finden.at was developed by the consortium partners PlanSinn, ITS Vienna Region, ovos media, PRISMA Solutions, Medizinische Universität Wien, Sonja Gruber, and Heinrich Hoffer by involving a group of the future end users and by cooperating with strategic partners such as VAO (Traffic Information Austria), BIZEPS, Stadt Wien MA 28, and Wiener Linien at an early stage of research.
Problems Targeted
People with disabilities, especially wheelchair users, face many barriers when moving in urban areas. Obstacles can be found everywhere in the public space, e.g. poor accessibility of buildings, curbs, uneven surfaces due to construction work, etc. Due to poorly available data, no satisfactory system for barrier-free routing is currently operating successfully in Europe.
Solution, Innovation and Impact
Web-based navigation system
Pictures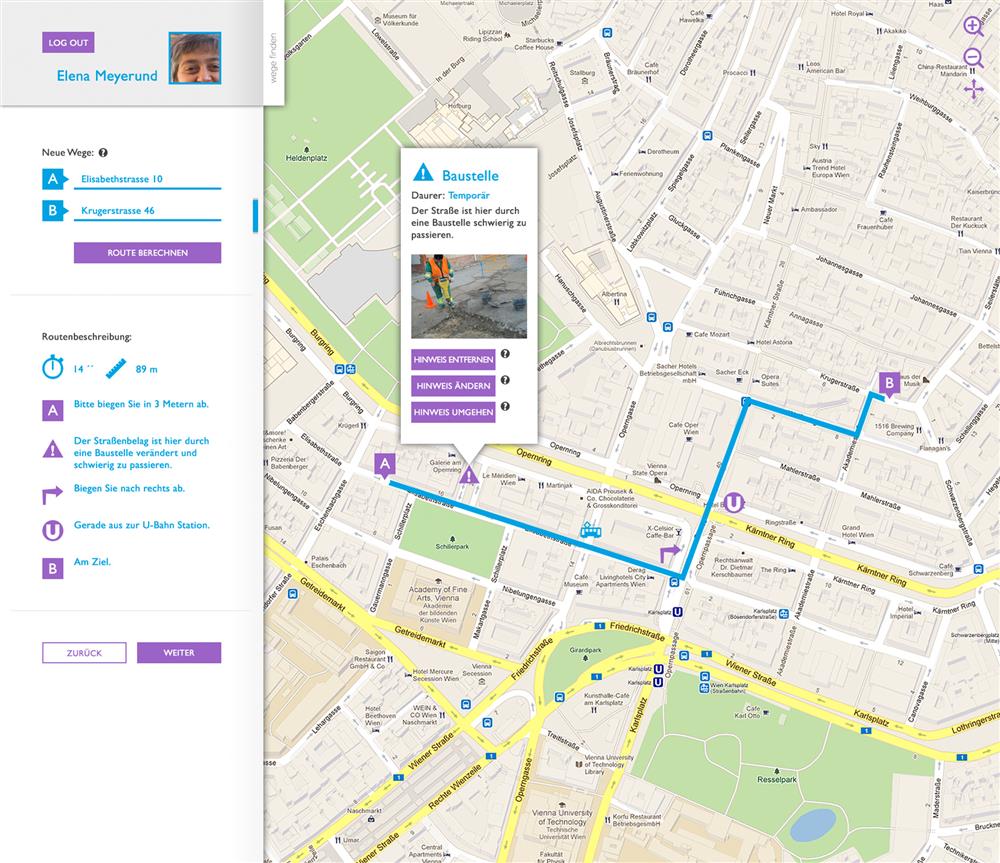 The result of a route query is displayed on the map (projectphase). Additional community information appears and can be commented on and rated by other users.