The Zero Project India Conference and CII-IBDN National Conference (#ZeroConIndia) took place September 19-20, 2023, and aimed to be a key event in the disability inclusion calendar in India. The Conference proved to be a unique and highly influential event. It brought together diverse stakeholders from India or with an interest in India and South Asia to introduce and promote innovative solutions for achieving a more inclusive society for persons with disabilities.
Find out more about the conference agenda, and how to watch sessions on demand:
Meera Shenoy, Founder & CEO, Youth4Jobs
Meera Shenoy , Founder -CEO, Youth4Jobs, has steered the organisation to become the largest in South Asia in the space of skilling youth with disabilities with linkages to resilient livelihoods. To do this, she leveraged her rich experience of working with community, markets , technology and government on helping alleviate poverty by training with job linkages underprivileged young men and women, at scale. She has the unique praxis and policy experience, working in senior government positions, with multilateral funders like World Bank and UNDP, across South East Asia . WE DO is an innovative global women with disabilities entrepreneurs initiative being launched in September 2023. Her work has won awards, like National award given by the President of India and Asia winner for MIT prestigious Inclusion Innovation Challenge. SwarajAbility, the cutting edge tech, accessible job platform for PwDs, won the WIT award for social impact in APAC region. It is a Harvard business publication case .Her work was mentioned by the Hon'ble Prime Minister in his popular "mann ke baath". She writes books , leads Not Just Art which has an annual Global Ability Photography award. She is invited to speak at national and international forums on inclusion and Leading with Purpose.
Venkataraman S V, Chairman, CII National Committee on Empowerment of PwDs & IBDN Management Director, ANZ
Venkataraman SV (Venky) is the Managing Director of the ANZ Group Capability Centre in Bengaluru. In his current role, apart from leading the Group Capability Centre operations, Venky has been very closely involved in ANZ Banking group's successful foray into Automation starting with RPA over 5 years ago. Venky has also held leadership positions in various organizations including COO at Aditya Birla Minacs and as Vice President, Banking and Financial Services, Perot Systems (now part of NTT date). Venky is passionate about diversity and has played a significant role in bringing this culture to the workplace. He also holds the position of Chairman of CII National Committee on Empowerment of People with Disabilities and India Business and Disability Network (IBDN) and works towards positively impacting the inclusion ecosystem. He is a B.Tech. (Hons) graduate from IIT Kharagpur and a Post-Graduate in Management from IIM Ahmedabad.
Shilpa Kumar, Partner, Omidyar Network India
Shilpa is a Partner at Omidyar Network India, a social impact investment fund and provides overall leadership, including strategy and investments, across the areas of Digital Society, Advancing Cities, Property Inclusivity. She also leads the work in Equal Opportunities Lab with a focus on gender, disability and elder care. Prior to this Shilpa has spent more than three decades with the ICICI Bank group and served as MD & CEO of ICICI Securities.
Martin Essl, Founder and Chairman, Essl Foundation & Zero Project
Martin Essl is the Founder of the Essl Foundation, which through the Zero Project is committed to a world with zero barriers. As an entrepreneur­ – and coming from an entrepreneurial family in Austria – Martin Essl is well-known for his dedication to social responsibility and modern arts. After selling the bauMax conglomerate in 2015, Martin Essl now concentrates on philanthropy and real estate investing. Martin and Gerda Essl, together with their children, established the Essl Foundation in 2007. The Essl Foundation supports social innovation and social entrepreneurs, with a focus on persons with disabilities and employment. Currently the Zero Project is the Essl Foundation's main focus. It is also a member of 'Sinnstifter', a joint initiative by twelve Austrian Foundations that co-finance social innovations. Moreover, the Essl Foundation is a member of the Disability Thematic Network Group within the European Foundation Centre (EFC). Furthermore, Martin Essl supports Ashoka Austria and has co-initiated the 'Haus der Philanthropie', which translates to House of Philanthropy. It is a co-working space for charitable foundations in Vienna.
Saiyami Kher, Indian Actress
Saiyami Kher is an Indian actress who primarily works in Hindi and Telugu films. Saiyami made her debut 7 years ago with Rakesh Om Prakash Mehra's film - Mirzya. After which she was seen in many OTT shows like Breathe into the shadows, Special ops, Faadu, Unpaused.. to name a few. She worked with Anurag Kashyap in a film titled Choked. Saiyami received a lot of appreciation for her role in Choked where she plays a house maker who works in a bank. It is her latest film Ghoomer - directed by R Balki that has been her break through performance of her career. Saiyami plays a differently abled cricketer in Ghoomer. She has been lauded for her heart touching and honest portrayal of a sport person with disability. Saiyami has several releases lined up for the year. Besides acting, Saiyami is heavily associated with sport owing to her sporting back ground.
Rajesh Aggarwal, Secretary, Department of Empowerment of Persons with Disabilities, Ministry of Social Justice & Empowerment
Shri Rajesh Aggarwal did his B.Tech. in Computer Science from IIT, Delhi (1983-87), where his main interests were Algorithms and Artificial Intelligence. He joined IAS (Indian Administrative Service) in 1989. Mr. Aggarwal worked at Election Commission of India from 2003 to 2007 and Internet Exchange of India from 2007-2009. Thereafter, he had a short stint as Secretary Accounts & Treasuries. As IT Secretary of Maharashtra from June 2011 to January 2015, Maharashtra rose to the top of the eGovernance ecosystem in the country. In 2015, he moved back to Delhi in Government of India as Joint Secretary (Financial Services), and Mission Director of Flagship Initiative of Financial Inclusion (Prime Minister Jan Dhan Yojana). Then he worked as Joint Secretary (Tribal Affairs) in Government of India, Additional Secretary and Director General Training in Ministry of Skill Development and Entrepreneurship. From January 2020 he was Additional Secretary and Financial Advisor for the Ministry of Petroleum & Natural Gas, and also for the Ministry of Corporate Affairs, Government of India. Thereafter he worked as Secretary, Ministry of Skill Development and Entrepreneurship. Presently Shri Aggarwal is the Secretary of Department of Empowerment of Persons with Disabilities. The focus is on the extension of rehabilitation services and Assistive Technology in a big way, apart from many divyangjan friendly policy initiatives.
Seema Arora, Deputy Director General, CII
Ms. Seema Arora pioneered the creation of services on Sustainable Development within CII. Her journey with CII began with engaging Indian Industry towards the run up to the Earth Summit in 1992. Seema Arora works on designing innovative products and frameworks to build the business case for industry to invest in Sustainability and CSR. She works with Industry, Government and Community based organisations to develop policy instruments, curate collaborative initiatives across sector and stakeholders and develops innovative voluntary approaches to Sustainable Development. She has created and incubated innovative alliances such as India CEO Forum on Clean Air, CII Climate Action Charter, India Plastics Pact, India Business and Biodiversity Initiative, and India Business and Disability Network etc. Her portfolios in CII include the Centre of Excellence for Sustainable Development, Development Initiatives, CII Foundation, and Indian Women Network. She has been a member of the World Economic Forum and GRI Stake Holder Council. Seema Arora has a bachelor's degree in engineering from Delhi University. She is a part of the Asian Impact Leaders Network Co-created by AVPN & Rockefeller Foundation. She has Thirty plus years of experience in the field of Sustainable Development.
Tariq Mustafa, Omidyar Network India
Tariq is Principal at Omidyar Network India, an investment firm focused on impact, where he leads the Digital Society initiative. He is responsible for sourcing, evaluating and managing investments focused on advancing responsible technology practices - privacy, security, transparency, good governance, and inclusion. Previously, he worked with Central Square Foundation, a philanthropic fund focused on education, for four years. As Team Lead for Public Governance, he focused on improving assessment systems and strengthening state accountability for learning outcomes. Tariq has a M.A in Economics from Delhi School of Economics and a B.A in Economics from Shri Ram College of Commerce.
Jürgen Menze, International Labour Organisation
Jürgen Menze is a Disability Inclusion Specialist in the Gender, Equality, Diversity and Inclusion Branch of the International Labour Organization (ILO) – the United Nations specialised agency for the world of work. He is the coordinator of the ILO Global Business and Disability Network – a worldwide platform of more than 35 multinational enterprises and over 30 national company networks working jointly for disability employment in the private sector. Jürgen has worked for the ILO both in its Swiss headquarters and its office for Central America. Before he joined the ILO in 2013, he had worked for the Austrian federation of blind people, the Western Pacific Regional Office of the World Health Organization (WHO) in the Philippines as well as for the German Technical Cooperation Agency GIZ in Kenya.Jürgen holds a master's degree in economics and another one in political science and history.
Ashutosh Chadha, Microsoft
Ashutosh is currently responsible for Public Policy and Government Affairs at Microsoft India. In his role, he works closely with key audiences in the Government, Academia, Industry as well as Multilaterals to help frame policies which enable deepening of usage of technology, driving digital inclusion and growth as well as ensure innovation and safety of the digital ecosystem. In a career spanning over 35 years, Ashutosh has worked at Mastercard, Wipro Ltd, Intel India, Shell India Pvt Ltd, NIIT and the National Dairy Development Board. A Management graduate from the institute of Rural management of Anand Gujarat, Ashutosh has had extensive experience in Business Development, Channel Management, Strategic Planning and Corporate Affairs, Government Relations and Policy Advocacy. Ashutosh is a regular speaker at National and International fora on topics ranging from Corporate Affairs, Public Policy, Education, CSR, Innovation and Entrepreneurship. He has spoken at events hosted by WB, WTO, UNICEF, UNESCO as well as National and International Academic Institutions. Ashutosh is passionate about advocating the use of technology for socio economic development and improving lives through education, innovation and entrepreneurship. Involved in mentoring start ups, coaching students and executives – Ashutosh is also a certified Level 2 NS-NLP Executive and Corporate Coach. In his spare time Ashutosh loves to read, listen to music and travel.
Priyanka Mohanty, Startek
Priyanka Mohanty, Vice President- HR steers the Global Talent Management function at Startek spread across 12 countries, 38 global locations and comprising of 35000+ strong multicultural and multi-lingual workforce. She has diverse experience in multiple facets of HR including Talent Management, Engagement, Global HR Policies, Leadership Development, Diversity, Equity & Inclusion, Employee Value Proposition, Cultural Integration, & HR Awards for Employer Branding. She is a passionate advocate of Diversity, Equity, and Inclusion especially Persons with Disabilities and has been highly instrumental in the company being conferred with multiple awards from Great Place to Work, National Award from Govt. of India (Ministry of Social Justice & Empowerment) for empowerment of Persons with Disabilities, ASSOCHAM, SHRM, NCPEDP, NIPMAN, BW Businessworld, National Society for Equal opportunities for the Handicapped (NASEOH) etc. Individually she has been conferred with many leadership awards which include Asia's 100 Power Leaders in HR, India's HR 40under40, Woman HR Leader of the Year, 101 HR Super Achievers and more.
Susan Scott-Parker, Business Disability International, United Kingdom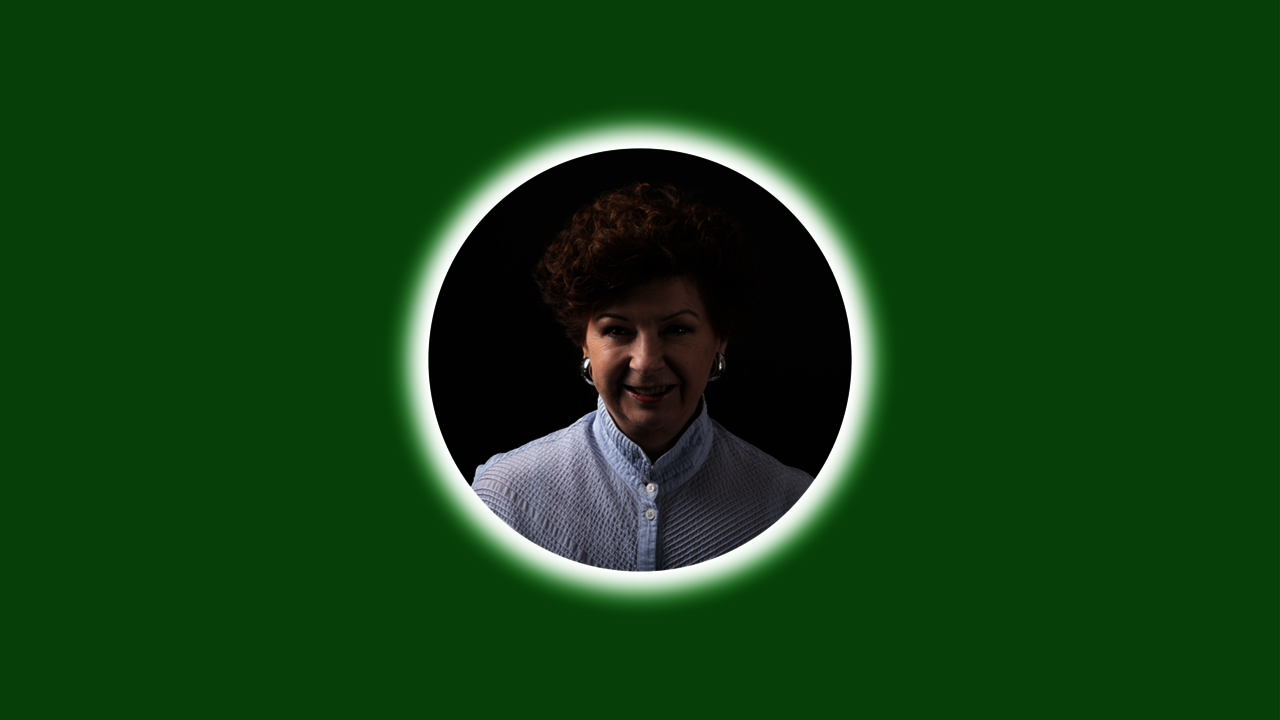 Susan founded the first business disability network, now BDF UK and Business Disability International, and is Strategic Advisor to the ILO Global Business & Disability Network – which recently launched their new business Self-Assessment, acknowledging her contribution as Strategist and Content Architect.In 2003 Susan coined the concept and terminology of 'Disability Confidence' now heard worldwide – enabling business to position disability equality as an ethical and economic imperative.She now advises the Government of Canada's Disability Inclusion Business Council, Valuable 500, Purple Space & its #Positively Purple movement and The Zero Project.
S. Sankara Raman, Amar Sewa Sangam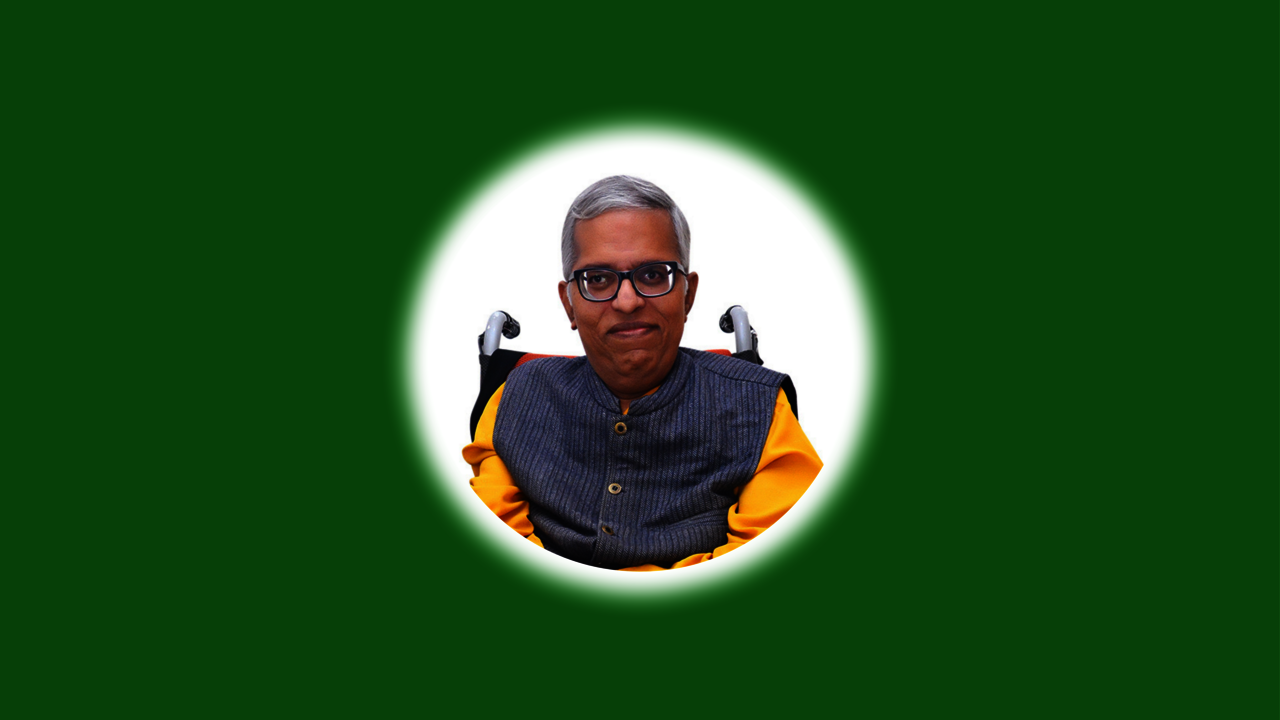 Sankara Raman, is an accomplished Social Entrepreneur and Ashoka fellow who has dedicated his life to serving People with Disabilities. Despite being a wheelchair user due to Muscular Dystrophy, he has excelled in his studies and earned a Gold Medal in Chartered Accountancy. He is the brain behind numerous innovative programs benefitting thousands of PwDs. His renowned Technology Leveraged Early Intervention solution, called Enabling Inclusion®, is globally recognized & adopted by various Indian Governments/NGOs and in Ethiopia. He has received several awards throughout his life, including from the Presidents, Chief Ministers & Governors of India. The Enabling Inclusion App/Model has won two Zero Projects, MIT SOLVE & The Spindle Award.
Michael Fembek, Zero Project, Austria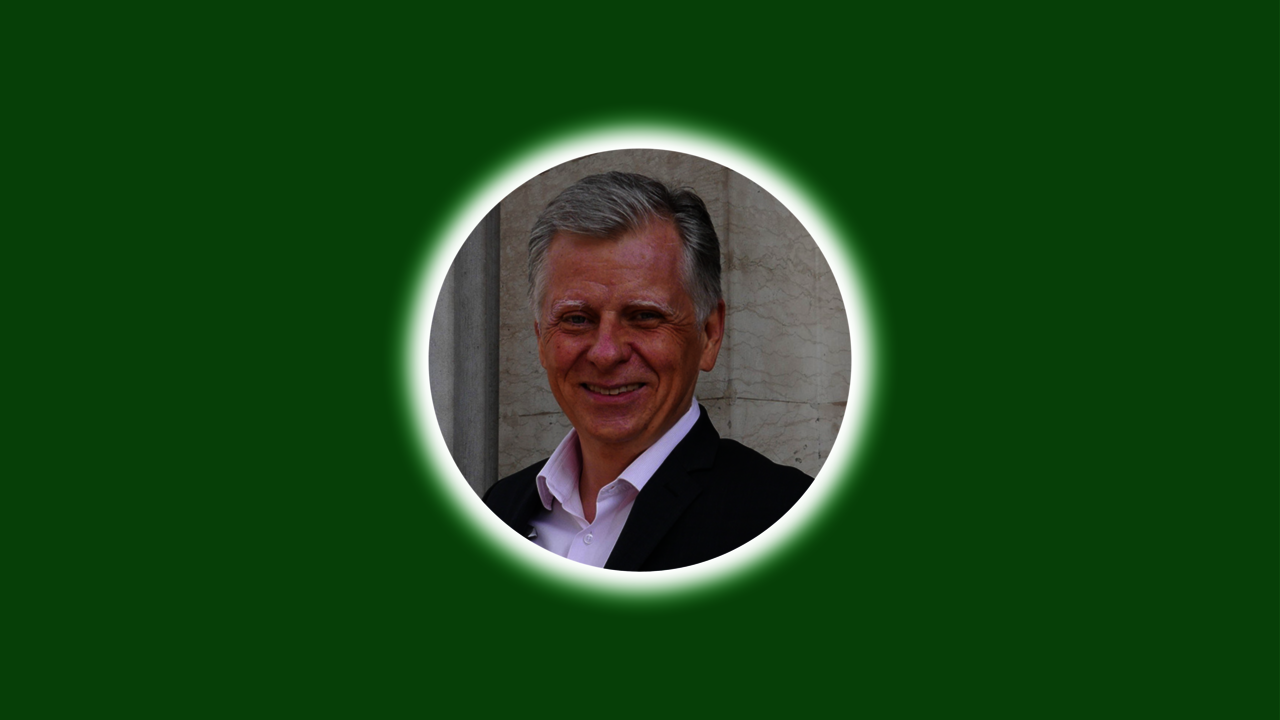 Michael Fembek is the CEO of the Zero Project. A former business journalist, he has initiated and developed the Zero Project since 2008. In July 2022, Michael Fembek joined the Board of Directors of the Essl Foundation, in charge of strategy, international cooperations and communications. He is also head of the Disability Thematic Network of Philea, the leading European Association of foundations. Since 2009, Michael Fembek co-initiated several activities to promote philanthropy in Austria, including the association Sinnstifter, Verband fuer Gemeinnuetziges Stiften, the House of Philanthropy and the Sinnbildungsstiftung. He is also the publisher of the annual CSR-Guide for Austria. Michael Fembek holds a graduate degree in Economics from the Vienna University of Economics and Business. He was honoured with the title Professor by the President of Austria in 2022.
Sumita Kunashakaran, Zero Project, Austria
Sumita Kunashakaran is the Manager of Civil Society outreach at the Zero Project. This includes the civil society engagement portfolio, which boasts partners in over 180 countries. In addition, she actively manages the Impact Transfer Program, a joint initiative between the Essl Foundation, Fundación Descúbreme and Ashoka. The program is the first accelerator to support the internationalization of innovative disability solutions for a barrier-free world. Sumita is the former Advocacy Lead with the Disabled People's Association (DPA) based in Singapore. As such, she is interested in policy matters regarding intersectionalities and marginalised communities. She led the working group for Singapore's first ever parallel report for the Convention on the Rights of Persons with Disabilities (CRPD) and has also published several papers for Universal Periodic Review (UPR) processes, Gender Equality Reports, and position statements for policy and legislative issues in Singapore and ASEAN. With her background in Terrorism and Security, her past research has also been featured by the Contemporary Security Policy journal. Sumita Kunashakaran holds an M.Sc. in International Relations from the University of Edinburgh, and a B.A. in Sociology from the University at Buffalo, SUNY.
Shilpi Kapoor, Barrierbreak
A serial entrepreneur with a passion for technology and disability, Shilpi Kapoor is the founder of BarrierBreak & 247 Accessible Documents which focuses on digital accessibility. With a team of 240+ accessibility experts and 65% of them having a disability, she has grown this to scale. An accessibility evangelist, Shilpi is looking for ways to make digital accessibility a priority! She has been recognized as one of the Top 15 Women Transforming India by Niti Aayog 2019 and as one of the Top 20 Most Powerful Women in Business in India for the year 2017 by Business Today magazine. Her belief in inclusion goes beyond with Newz Hook, which is India's premier media site focusing on disability, inclusion & accessibility. Having started in India, she wants to take this globally, so that we can change attitudes toward people with disabilities. An Ashoka Fellow and a recipient of "NCPEDP – Shell Helen Keller Award 2008" – Non-disabled role model supporter of increased employment opportunities for people with disabilities, she has successfully built a sustainable business model in disability products and services.
Shashaank Awasthi, v-shesh
Shashaank is Co founder of v-shesh which is an award winning impact enterprise listed on Global Diversity List (supported by The Economist) and is recipient of National Award for Empowerment of Persons with Disabilities by President of India. Shashaank is also Co founder of Ally Venture Capital which has launched a first of its kind venture capital fund focussed on disability inclusion in Asia and Africa. He is a visiting faculty and member of ethics review committee at The Banyan Academy of Leadership in Mental Health (BALM) and has served as member of committee for inclusive education policy at National Institute of Open Schooling,
Prateek is a Jaipur-born, NIT & IIM Calcutta-educated, corporate-digital-technology-leader turned happy-social-entrepreneur. His belief in technology making a significant impact in lives of persons with disabilities, encouraged him to give up an 18-year-old career in IT industry to focus on promoting disability/ assistive technology start-ups through his venture AssisTech Foundation (ATF), www.atflabs.org He is passionate about start-ups, marathon running and music, finding beauty and meaning in keeping life simple! ATF has impacted lives of 5.1 Lakh (510,000) people with disabilities through its portfolio of 42 assistive technology startups with 100+ assistive technology products. ATF aims to positively impact lives of 5 million people with disabilities in the next 3 years.
P.V. Madhusudhan Rao, IIT Delhi
P. V. Madhusudhan Rao is Professor and Dean at IIT Delhi. His current teaching and research interests are in product design & manufacturing with a special emphasis on design of medical & assistive devices. He and his team's translational research efforts have led to successful products and solutions which are presently in the national and international market and have made an impact. He also serves as part-time director and scientific advisor to many start-ups and incubators. He has served/serves on many academic, research and innovation committees of government of India which include DST, DBT, CSIR, ICMR, AICTE, UGC, BIRAC, MeitY, MSME, Ministry of Education, Ministry of Social Justice and Empowerment, Ministry of Railways, Ministry of Culture, Ministry of Commerce & Industry, Rashtrapati Bhavan and many state Governments.
Sayomdeb Mukerjee, EnAble India
Sayomdeb Mukherjee has 12+ years of expertise, specializing in disability advocacy, assistive solutions, and media involvement. Currently affiliated with EnAble India, Sayomdeb has spearheaded transformative initiatives, notably Project Discovery, which nurtures grassroots innovators in the realm of assistive technology. His representation of EnAble India on the global stage of the Zero Project in Vienna underscores his international presence. Formerly as Coordinator of Advocacy & Training at the Indian Institute of Cerebral Palsy, Sayomdeb significantly contributed to PR strategies and ideation. Collaborating with Dr. Rupam Sarmah, a Grammy and Academy Awards nominee, he has adeptly managed diverse roles, encompassing PR, ideation, and film production. With a robust publication record, Sayomdeb demonstrates his dedication to disability discourse through international presentations. His achievements include the Best Actor award at Cincinnati Indian Film Festival and recognition as a Role Model for Persons with Disabilities by the Government of West Bengal. As a dynamic leader and researcher, Sayomdeb Mukherjee ardently strives for positive change and the advancement of inclusivity.
Impact Innovation Coach and Social Start Up Mentor at Digital Impact Square – a TCS Foundation Initiative. 25+ years in the Information Technology Industry. One of the Founding members of Digital Impact Square – a TCS Foundation Initiative - launched in 2016 in Nashik. Coaching young changemakers to solve complex social challenges. Mentoring early-stage social start ups with a special focus on innovations in the Disabilities Sector. Member of the advisory board of Maharashtra State Innovation Society. Speaker at Zero Project Conference in the United Nations, Vienna.
Ankita Shirodariya, Social Alpha
Ankita leads the Assistive Technology team at Social Alpha. Over the past four years, this team has evaluated 600+ startups and has curated multiple Grand Challenges with funders such as SBI Foundation, BIRAC, Mphasis and SIDBI. The team supports assistive technology start-ups in their lab to market journey as well as creates investment and blended financing instruments to make products more accessible to the ones who need the most.
Rekha Srinivasan, United Way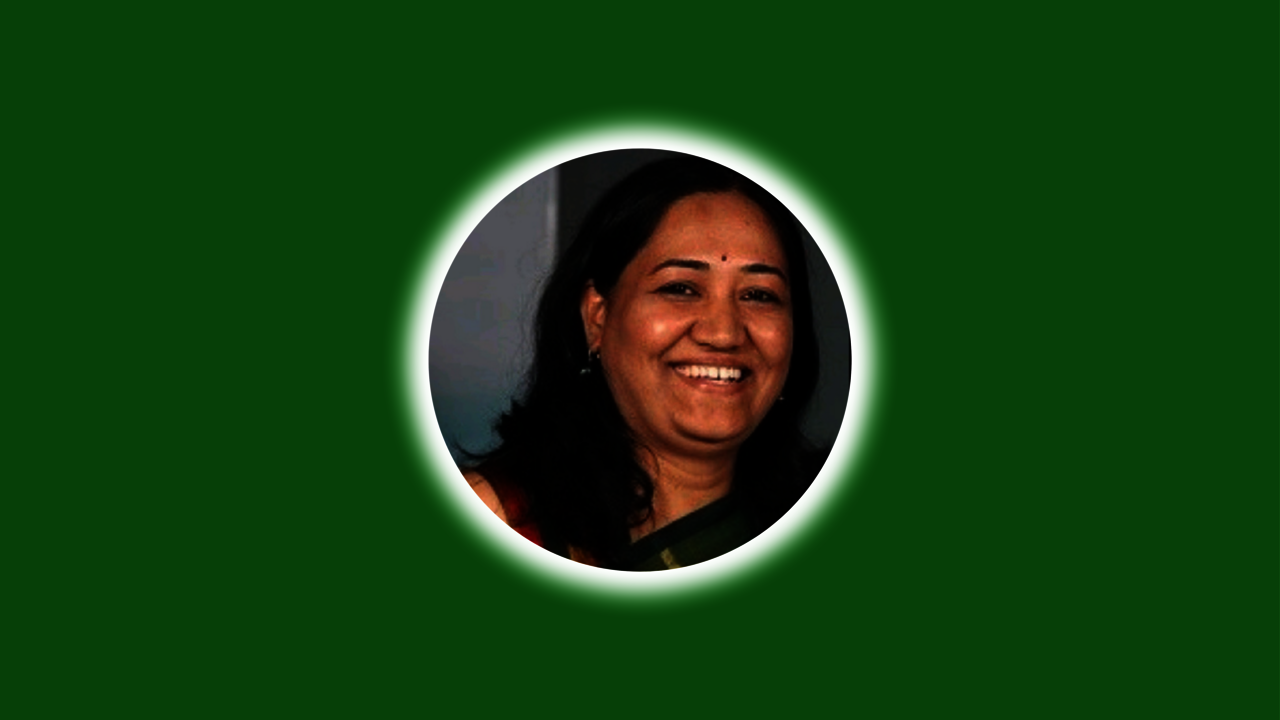 She has 25 + years of pan-India experience in community development work. Primary interest is in capacity building of Not-for-profit organisations towards creating a sustainable, reliable, result oriented, value driven robust organisations. Passionate about Women's rights issues and improving livelihoods of the poor. Skilled in NGO management, Fund raising, Grant management, Program design, Program Execution, Program Evaluation, and System Monitoring. She started her carrier as a lecturer of Journalism, her passion for community development brought her to work with over 200 NGOs and CBOs in Karnataka and Andhra Pradesh. Worked on several forward looking documents for Donors, Government programs and Academic Institutions. Social development professional with a Master of Arts (M.A.) focused in Mass Communication/Media Studies with special interest in Development Communication from Bangalore University and certification in reporting mechanisms to UN treaty bodies, Legal rights of Women and Advocacy skills. Since 2013, she is CEO of United Way of Hyderabad, a Hyderabad chapter of United Way Worldwide, one of the largest privately funded global NGO. In her current role, she is responsible for operationalising vision, mission, and goal of the organisation as both its programmatic and administrative head.
Chitra is an accomplished HR professional with more than 20 years of experience with expertise in Diversity, Equity & Inclusion (DEI). She has managed global initiatives and programmes in the areas of gender, culture, disability, age, multigeneration and work life balance. She has held senior responsibilities as a D&I champion, driving the agenda through talent attraction, retention and development practices. She has worked with organizations like HCL Technologies, Accenture and Datamatics in the past. She holds a PhD in D&I. She is a member of NASSCOM Tamil Nadu Regional Council and CII National Committee on Special Abilities & India Business & Disability Network (IBDN). She spends her free time volunteering for Inner Wheel club that servers the local community.
Aziza Ahmed, Bangladesh Business Disability Network (BBDN)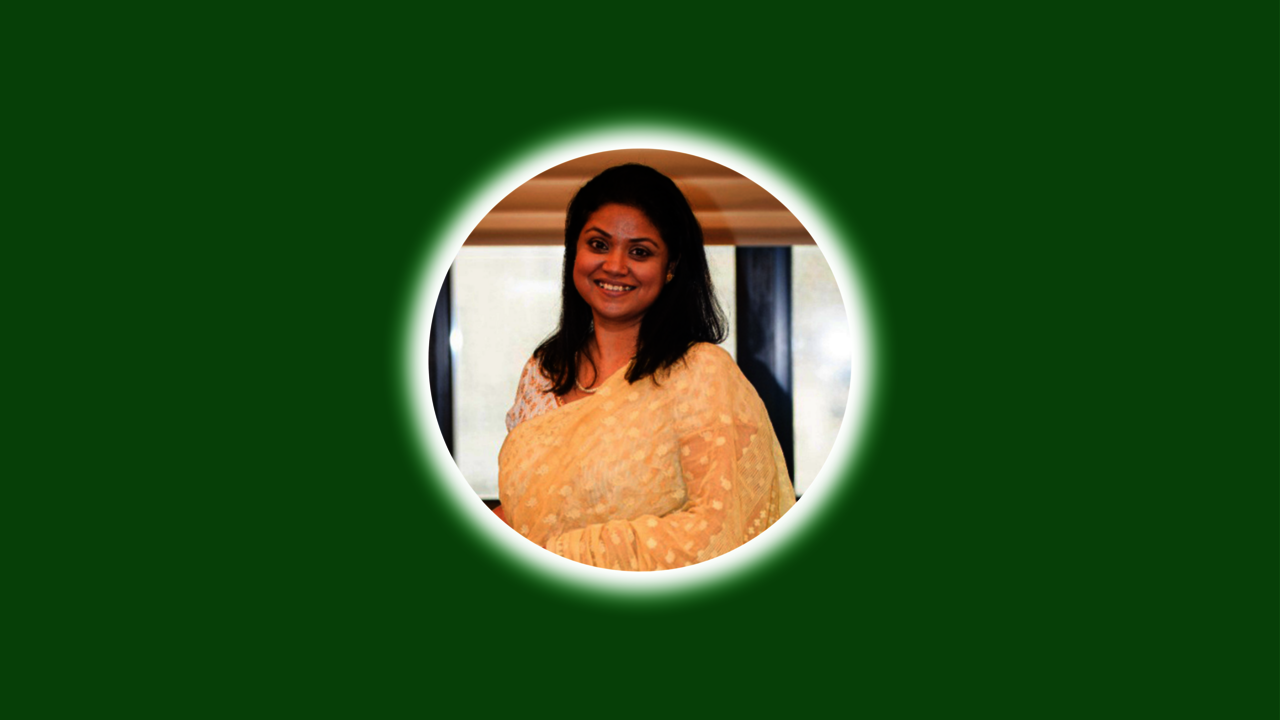 Aziza Ahmed is the Head of Operations at the Bangladesh Business and Disability Network (BBDN). With a deep commitment to inclusivity and empowerment, Aziza leads strategic initiatives that bridge the gap between private sector and individuals with disabilities. She drives collaborative efforts to promote accessible workplaces, inclusive skill development, and sustainable employment opportunities for persons with disabilities. Aziza's expertise lies in fostering partnerships that amplify diversity, creating a positive impact on both the corporate landscape and the lives of people with disabilities. Through her work, she envisions a more inclusive society where every individual can contribute and thrive without barriers.
Patrick Romzek, Bridge to Opportunity, United States
A retired IT Executive, who has dedicated his post-retirement work to enriching the lives of people with disabilities. Mr. Romzek retired from Cisco Systems as Vice President of Cloud Sales Strategy in 2017. Post retirement, he serves on several non-profit boards, works to expand Bridge to Opportunity programs globally, leads inclusion in the Catholic Church, and is expanding the societal impact of his non-profit, Andrews Place. A major focus for Pat is expanding Bridge to Opportunity programs globally. He has developed keen insights which he uses to facilitate transformative programs in new locations with partners. These "Bridge to Opportunity" academies have been launched in the US, Europe, and Africa with a success rate well above other typical programs (over 400 graduates with a 90%+ employment rate). This talent pool is in high demand around the world. Pat lives in Northville Michigan with his wife Marilyn, and special needs son Andrew. He is a lifelong Catholic, who has graduate and undergraduate degrees from the University of Michigan.
Officer-in-Charge (India), International Labour Organization (ILO)

Satoshi Sasaki

The World Bank Group, United States

Charlotte McClain-Nhlapo

Karuna Foundation, Nepal

Deepak Raj Sapkota

Grassroot Divyang Mitr

Prahlad Beniwal

SAVE Foundation, Belgium

Neena George

SELCO Foundation

Sneha Gokhale

Social Alpha

Ankita Shirodariya

Axis Bank Foundation

Sameer Garg

Dalberg Advisors

Nirat Bhatnagar

Applied Material

Praveen Kumar Sangappa

State Street

Meenu Bhambhani

Klaus Hoeckner

Access Israel

Michal Rimon

Fundación Descúbreme, Chile

Carola Rubia

Fundación ONCE, Spain

Lourdes Márquez de la Calleja

EnAble India

Dipesh Sutariya

Amazon

Manisha Gulabrao Patil

Rajasthan Samagrah Kalyan Sansthan

Minu Mandarwaliya

CII Foundation

Shivani Kumar

Perkins School for the Blind

Barsha Banerjee

The Harkin Institute, United States

Daniel Van Sant